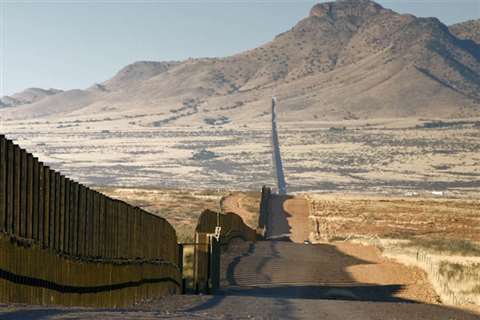 Four contracts have been awarded by US Customs and Border Protection (CBP) to build concrete prototypes of the border wall ordered by President Trump to be built between Mexico and the US.
Earlier in the year, CBP issued two Requests for Proposals to acquire conceptual wall designs with the intention to construct a number of prototypes. One called for concrete wall designs, while the other called for designs that used materials other than concrete. The contracts that have just been announced are for the concrete designs.
The four companies selected are Alabama-based Caddell Construction, Arizona-based Fisher Sand & Gravel, Texas-based Texas Sterling Construction, and Mississippi-based WG Yates & Sons Construction Company.
The prototypes were said to serve two purposes. Firstly, given the fact that they will be made of reinforced concrete and will stand between 5 and 9m high, the barriers will deter illegal crossings in the area where they will be constructed.
Secondly, the prototypes will enable CBP to evaluate the potential of the designs and how well they might complement the current wall and border designs.
CBP said it must constantly refresh its approach to border security as threats evolve. It is hoped that the building of these prototypes will help the CBP expand its current toolkit for constructing a border wall system.
CBP will soon make a decision on the Request for Proposals using materials other than concrete.
Construction of the prototypes is expected to take place this autumn.