New CEO for Carillion
By Sandy Guthrie27 October 2017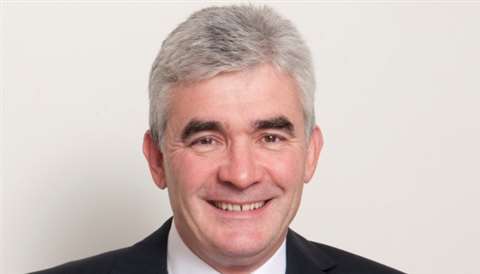 Andrew Davies has been appointed CEO of troubled UK-based contractor Carillion, with effect from 2 April, 2018, at which point he will also join the board.
Keith Cochrane will continue to lead Carillion as interim CEO until then.
Andrew Davies is currently the chief executive of Wates Group, another UK-based contractor, having been appointed to the role in 2014. He leaves Wates on 10 November, 2017.
Before joining Wates, he held a series of senior roles with BAE Systems over a 28-year period. He is currently a non-executive director of Chemring Group.
Carillion said that Davies brought executive, strategic, turn around and leadership skills to the company, as well as experience of complex public sector contracting in projects, support services and construction.
Carillion issued a profit warning in July, saying that it would be undertaking a thorough review of the business and the capital structure. In September, it announced that Carillion's group finance director, Zafar Khan, had left the company with immediate effect. More recently, it claimed to be making progress, but Cochrane admitted that while its customers and creditors continued to be supportive, much remained to be done.
Chairman Philip Green said, "Andrew has the ideal combination of commerciality, operational expertise and relevant sector experience to build on the conclusions of the strategic review, and to lead the on-going transformation of the business.
"His experience and his people-focused personal style are an ideal combination for our business."