Sarens moves a CC 8800-1 to India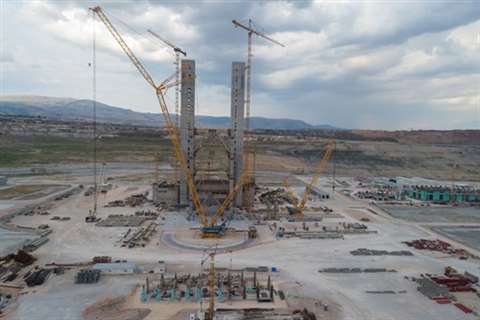 As the Indian market continues to grow rapidly, Sarens has moved one of its CC 8800-1 crawler cranes, with a capacity of 1,600 tonnes, to be based there permanently. Thanks to the high lifting capacity and reach, the CC8800-1, will be ideal for the sophisticated lifting requirements of the oil and gas, fertilizer, power, modular lifting, and civil markets. Our CC8800-1 is, in short, a highly versatile crane now available for rent and for special projects.
Our expert Sarens team in India is prepared to address client needs, from small to large projects, with this new member of our Indian fleet family.
The key advantages of this extraordinary crane include:
reduction in the mobilisation and commissioning lead time, transportation cost
custom duties
removing the uncertainties of shipping and clearances.
superior lifting capacity
higher hook height
rapid project delivery owing to the crane's characteristics.
"We are receiving requests to perform sophisticated lifts, particularly from the fertilizer and oil and gas markets. The expansion of our capacity with the movement of CC8800-1 to India will provide the best solutions to the needs of our clients, further strengthening our fleet of equipment", says Deputy Regional Director, APAC, Navneet Jain He further adds, "CC8800-1 will significantly help the EPC organisations in their planning stage to define construction methodology, considering a high capacity crane available in India."
For information about the CC8800-1, do not hesitate to contact us: