UBS promotes Nizar Danial
By Lindsey Anderson23 March 2018
Danial has been named vice president and engineering manager
Universal Builders Supply, Inc. (UBS) has named Nizar Danial as its vice president and engineering manager. Danial previously was the company's engineering manager.
Danial, a registered professional engineer in eight states, has worked in the engineering and construction industry for more than 20 years, beginning his career with Thornton Tomasetti before joining UBS in 2011 as an in-house engineering manager.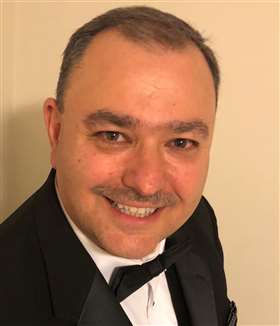 As a vice president, Danial is involved with the overall operations, projects and staff of UBS and retains his responsibility for design, calculations, details, permits, inspections and sign-offs on all projects. He holds a Master of Science degree in Civil Engineering from Virginia Polytechnic Institute and State University, as well as a Bachelor of Science degree in Civil Engineering from Manhattan College. Danial has also been involved with Manhattan College as an Adjunct Professor.
"Kevin [O'Callaghan, CEO and chairman] and I are deepening the bench with Nizar's executive promotion not only because he's an exceptional 20-year industry veteran, but because it's an important management shift to accommodate our company's development," Evans said. "UBS has endured and flourished through major industry consolidations and changes that have occurred in recent years, and we're confidently looking into the new year."
"It's a pivotal time for our 87-year-old company," Danial said. "We're looking to branch out into new and exciting territory and I'm really proud to be entrusted with this executive position and the responsibility of supporting the efforts to realize that vision."