Ten years of the World Demolition Awards: 2010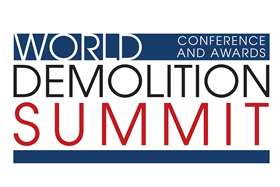 Once again Amsterdam in the Netherlands was the venue for the World Demolition Summit.
The second event was memorable for Despe of Italy, who won the Demolition Safety, Urban Demolition and Contract of the Year awards.
It was also a notable year for Powerscreen and Liebherr, who each took a manufacturer's Innovation Award then shared the Customer Support/Service Award between them.
American company Cherry Demolition won the Environmental & Recycling Award, a feat matched by fellow US contractor Advanced Explosives Demolition in the Explosive category.
The remaining awards went to the United Kingdom, to Armac for Civils Demolition, Maylarch Environmental in Demolition Training and Erith who took first place in both Industrial and Demolition Company of Year.
The individual honour of Special Demolition Personality also crossed the North Sea after it was presented to National Federation of Demolition Contractors CEO Howard Button.