Hitachi launches dealer rental initiative in Europe
By Murray Pollok25 May 2018
Hitachi has launched a rental initiative in Europe that will see its dealers offer mid-sized machines for medium and long term rentals. Hitachi will own the machines, with dealers paying a monthly fee to the manufacturer.
The target is for the rental fleet to reach 1000 units by 2020 with 50 units already available and around 300 by March next year. Hitachi Construction Machinery (Europe) has invested an initial €11 million in new machines for the venture and will spend around €100 million by 2020.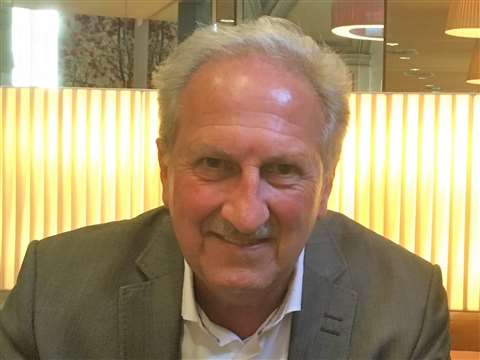 The plan represents a significant shift in its European strategy, with Hitachi believing that it has to be active throughout the supply chain, from manufacture, sales and service to rentals and used equipment sales.
"Hitachi has taken the decision to look at the full supply chain from production to customers to equipment second life", said René Danielsson, the former Finning, Pon and Linde executive who joined Hitachi last October to manage the rental programme.
"Not just focusing on manufacturing and selling, but becoming active in all channels, to add value…If the market is moving towards rental and sharing, then you cannot focus only on sales. If you wait for the change you are too late."
Unlike other OEM rental initiatives, such as Caterpillar's Cat Rental Store network where dealers invest in their own rental fleets, Hitachi has decided to own the rental fleet and make it available to dealers through monthly fees. Dealers will also be given the opportunity to sell the used machines after a certain period, but Hitachi will take final responsibility for used sales.
"We will keep ownership of the machines. We will take care of financing it and we will take care of used equipment", said Mr Danielsson, speaking exclusively to International Rental News.
The fleet will comprise machines in the 8 t to 50 t range and will initially focus on rental by the month and periods of up to one year. Only when the volume of the fleet grows will short term rentals become possible, a move that will also require dealers to invest in logistics. There is also a plan for dealers throughout Europe to share fleet, helping to maximise utilisation.
According to Mr Danielsson, its distributors have so far reacted positively to the initiative; "They all agree that it is a good initiative for Hitachi to build a rental fleet without them having to invest." Hitachi will also subsidise the rental operations in the first year through a "risk sharing" arrangement. It will be the dealers responsibility to find customers and the manage maintenance and repairs.
Mr Danielsson says Hitachi has also been discussing the programme with rental companies. Some have enquired about obtaining machines on similar terms to the dealers, but he said the priority for Hitachi was to provide machines for its dealers. He said agreements with rental companies might be possible for specialist products, subject to the availability of machines.
"We will keep the communications open with rental companies. We are not against them, and perhaps at some point we can give it a start with a certain product line", he said, "I think in our business we are too afraid if two or three companies are offering the same service. But you have to offer something different in your service." Mr Danielsson pointed to the forklift sector, where OEM rental fleets and dealer fleets co-exist with independent rental firms.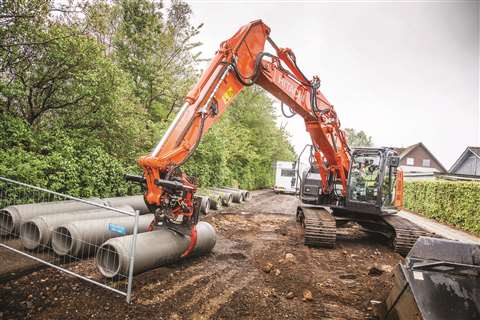 Discussions with dealers have been ongoing for some months. Those in Spain, the Netherlands, France, Hungary and Iceland are already on board and discussions are underway or pending in Germany and Italy. The UK, where the culture of 'plant hire' is extremely mature, is not yet being included in the programme.
The initiative will require a significant investment by Hitachi, but Mr Danielsson said that this would not be onerous over the longer term; "If you look over the full period, the dealer will pay for the machine. There will be a capital gain [for Hitachi]." He also pointed out that low interest rates made it a good time to invest.
The new strategy in Europe follows similar programmes run by Hitachi in Japan and parts of Asia. In Japan, for example, it runs a rental business with annual revenues of more than €300 million and is one of the top 50 rental businesses in the world.
Mr Danielsson said he had no idea of any similar plans for North America but said there had been some interest from dealers in North Africa and the Middle East.