Vp sees 'significant progress' in results
By Joe Malone05 June 2018
Vp plc has posted a year-on-year revenues growth of 22%, to £303.6 million (€345.81 million), for the fiscal year ending 31 March 2018.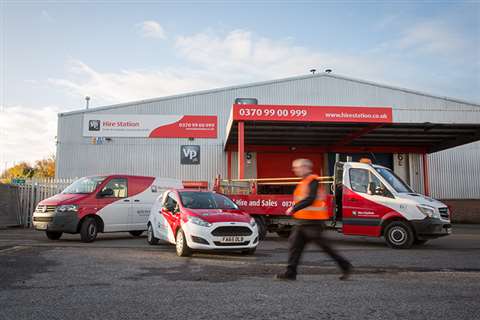 The company's earnings before interest, taxes, depreciation and amortization (EBITDA) grew 18% for the period, to £84.3 million (€96 million).
In November last year, Vp acquired fellow UK rental company Brandon Hire in a deal worth £41.6 million (€47.12 million). The deal was agreed between Vp and Brandon's former parent company Wolseley Group, which bought Brandon in 2006.
Vp also took on Brandon's net debt of £27.2 million (€30.81 million), and the company posted a net debt for the year of £179.2 million (€204.12 million), up from £98.9 million (€112.65 million) last year. The company also invested £64.9 million (€73.92 million) in new equipment, contributing to its rise in net debt.
Jeremy Pilkington, chairman of Vp plc, said, "It has been another year of significant progress for the group underpinned by record profits and the acquisition of Brandon Hire, our largest to date. In view of this outstanding set of results, the board is recommending a final dividend of 19.2 pence per share making a total for the year of 26 pence per share, an increase of 18%.
"We entered the new financial year in excellent shape and whilst there may be market uncertainties, we look forward to the new financial year with confidence."
Meanwhile, Neil Stothard, CEO, added, "The start to the new financial year has been positive. We anticipate that our core UK markets will continue to provide a strong platform for future growth to our UK division.
"Internationally we do see some recovery in the oil and gas segment and a supportive Australian economy. We continue to drive positive change and development through the whole of Vp and we remain excited about delivering on those initiatives in the new financial year."