Industry overview: crane rental
By Andy Brown17 January 2019
The global crane market is in good health. According to figures published by Global Market Insights, the value of the market will exceed $20 billion by 2024. Increases in construction spending, with many governments across the world placing a strong focus on infrastructure investment, is contributing to the growth of the crane industry – including crane rental.
Jaso's new J780PA luffing giant with 70m boom and two J438PA luffers ML32t, operated by Titan Cranes & Rigging, working on the Sydney Harbour development in Australia
This growth is being seen in both developed and emerging markets, although Asia-Pacific, with its large number of emerging markets, is leading the growth. Europe is the second largest market. With the cost of cranes high, the rental market is key in this sector. Crane rental companies can provide equipment that has the latest technological advances and safety requirements – something that should not be overlooked.
Theodor Huitema, area manager at Jaso Tower Cranes, believes that in many cases what customers expect when they rent cranes has changed. "In many countries, there is a clear demand for a more complete service which goes beyond just pure rental only. Today, the end-users of tower cranes, the customers of rental companies in particular, require utmost service," comments Huitema.
"This compromises, apart from assembly, on-spot service engineers and spares, concrete base calculations, and calculation tie-back reaction forces, to mention a few, and all in the same price. Asia, in general, is a good example of this development."
This changing customer demand is something that Andy Brown from Falcon Cranes agrees with. Brown comments, "The type of cranes required has remained constant, but customers are placing greater emphasis on the quality of the supplier, taking into consideration the age of the tower crane, the appearance, the breakdown percentage and the overall customer service they expect to receive."
As well as changing customer expectations, the crane rental market has seen new players enter the fray. This has led to some companies changing their strategy, such as Arcomet. Sven Vrancken, commercial director for the company, explains, "In the early days, we had less competition for the smaller self-erecting cranes. But over the past few years, we have seen more small players entering the rental market in this area.
"This is why we have gradually changed our strategy and started to invest more in bigger, self-erecting cranes. We have adapted our production facility and developed our biggest self-erecting crane, the new Arcomet A50 Eco, with a jib length of 50m and a hook height up to 36m with a maximum capacity of 8,000kg."
Meeting different demands
As in all aspects of construction on a global scale, crane rental companies have to deal with different regulations and working practices in different regions of the world. This is most commonly – although by no means exclusively – seen in the differences between emerging and developed markets – something that is highlighted by Damon Hanlin, of Titan Cranes & Rigging.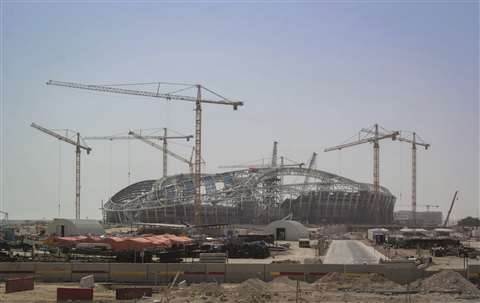 Hanlin comments, "Developed markets always respect quality and have a much higher expectation of delivery of service and safety. They are also more comfortable with what a tower crane provides to their projects and their benefits. Emerging markets are typically aligned with budget constraints and competition from labour pools that are plentiful and typically low wage cost."
However, as emerging markets become more mature, customer demands change. This is something that, for example, has been seen in China, the world's largest market for construction equipment. Many of the largest construction OEMs have stated that Chinese customers are increasingly looking at quality and service, rather than just the price point.
This is something that Hanlin says is beginning to happen in the crane rental market. "As larger tier-one global construction businesses set up for large-scale projects in emerging countries, they are influencing those decisions and bringing leading technologies in to provide the service they expect. They are showing those markets the benefits of doing so."
The differences in demands around the world is a point that Aleksandra Meissner, head of the Tower crane rental company TCC, also touches on. Meissner comments that, "In some regions of the world, the concept of the construction crane as an integral and pivotal part of the construction site has to be established first.
"The emerging markets very often leapfrog the developments that the construction machinery had undergone in recent years in the so-called developed countries and expect top-notch quality paired with high-end technology at reasonable and locally accepted prices. Furthermore, one can say that the more sophisticated the construction methodology is, the more focus is put on safety issues on the jobsites."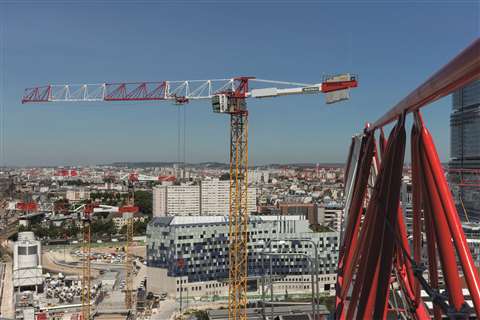 Differences aren't only in emerging and developed markets, though. For example, Paul Vlaar at Teka Kranen in Benelux (Belgium, the Netherlands, and Luxembourg) makes reference to different demands in these countries, stating that in Belgium and Germany there are a lot of stationary self-erecting cranes, while in the Netherlands, because of stricter certification for a crane-driver, there is almost no market for this type of crane.
"In the Netherlands and Belgium, there are a lot of projects where they build with only prefab elements or heavy tunnels, and as such there is a need for big cranes. In Germany, they build more traditionally with lower loads. In Scandinavia, in particular Sweden, they work with heavy prefab elements," commented Vlaar.
New challenges
BKL Baukran Logistik GmbH specialises in crane rental, sales and service
With the construction market constantly changing and adapting, crane rental companies must be equipped to meet new challenges. This could be the adoption of new technology such as Building Information Modelling (BIM) into the process or the question of whether hybrid and electric machines can offer a feasible alternative to the traditional diesel-powered machines.
When it comes to challenges in the crane rental market, the press department from BKL stated, "It is imperative that cranes be user-friendly, while meeting the highest safety standards. Nonetheless, the pressure on the market is unabated and thus the price-performance ratio plays a hugely important role."
Another challenge for the industry, according to Meissner from TCC, is in the increasing demand for affordable housing. "The urbanisation trend, so explicitly expressed in an acute demand for affordable housing, sets a clear focus on construction cranes with high capacities for the use of prefabricated elements, equipped with technology enabling economic efficiency expressed in low energy consumption, safe operation and zero downtime.
"We want to shape the transition of the traditional construction business into the digital world and are therefore working on numerous initiatives making a crane a significant part of the change."
Sven Vrancken from Arcomet believes that one of the largest challenges in this market is actually the way that construction companies think about tower cranes. "Our biggest challenge as a rental company is to change the way that construction companies think about tower cranes as a pure commodity. Crane manufacturers are helping here by implementing the same technology used in the mobile crane industry; equipping machines with black boxes to make everything traceable.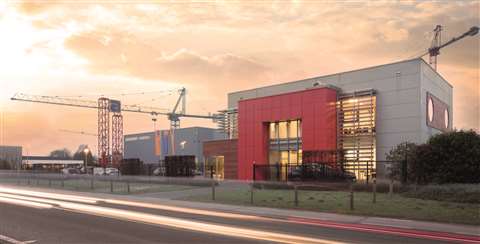 "With its latest development, the A50 Eco, Arcomet has also chosen to follow this route with a device that monitors crane operation. This will allow the job site to monitor the load lifted compared to the crane's capacity, thus optimising efficiency."
New technology is penetrating and changing the construction industry, and the crane rental market is no different. Areas that could influence this market further include tower cranes being operated with computers and without drivers. Although this might seem to be a long way off, it is currently under development.
In this vein, Hanlin comments, "In our market there has been a battle ground against diesel /hydraulic machines and continues to be so. However, the electric crane concept has truly taken the market share and has most definitely turned the client base to the use of electric cranes.
"The technologies and advancement in design are truly leaps and bounds ahead and continue to grow with further investment in R&D. As Asia is on our doorstep, the Jaso product continues to be a popular choice for these markets, either as new sales or second-hand market acceptance."
New technologies and the strong growth of emerging markets combine to make this an industry to watch.