Construction output falls in GB and UK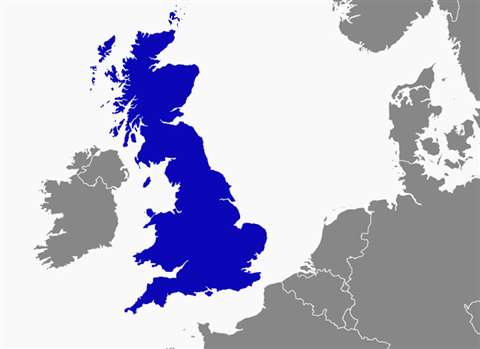 A decline in construction output for main Great British building contractors has been seen in the final quarter of 2018, with drop offs seen in several sectors.
In Great Britain (the UK excluding Northern Ireland) construction output figures for December 2018 have been released by the Office for National Statistics (ONS)
A decline in repair and maintenance output of 2.8% has caused the all work series to fall by 0.3% in the fourth quarter, according to ONS. It says that the decrease in repair and maintenance was created by a drop off in output of private housing (4%) and non-housing repair (2.9%).
These figures follow the all work third quarter increase of 2.1%. Blane Perrotten, managing director of national surveying firm Naismiths, said, "Builders' booming third quarter – in which output rocketed by 2.1% – feels a lifetime away.
"While the final quarter of 2018 can be filed under 'slowdown' rather than 'slide' – just – such distinctions are moot in an industry which has been stripped of confidence and momentum."
Mark Robinson, CEO of public-sector organisation Scape Group, said, "A boom in November and a strong third quarter could have hoodwinked the industry into thinking it was business as usual, but a sharp decrease in all work highlights the need for the government and local authorities to provide greater transparency on project pipelines to ensure business optimism does not dip as we head into 2019."
The ONS report said that these falls had been offset by a 1.1% increase in all new work. This was thought to be boosted by a rise of 1.9% in infrastructure and 1.4% in private commercial new work.
The monthly series saw an even steeper decline according to ONS, with the all work series in December, 2018, decreasing 2.8% below the level seen in November. ONS says that this is the largest month-on-month fall in growth on all work since June 2012, saw a 6.9% decrease in annual output.
It is the feeling among speculators that Brexit (the UK's decision to leave the EU) has played a key role in this trend. Perotten said among developers the sense that a messy no deal Brexit would happen, was now a very real danger. This feeling has choked off demand, and he felt that where investment could be deferred that was happening.
Meanwhile, the UK's Construction Products Association (CPA) has published its latest results in its construction trade survey. It claims that this is indicating a mixed final quarter for sales, output and new orders in the UK.
The survey found sales of construction products rose during the fourth quarter, according to over half of heavy side manufacturers and one fifth of light side manufacturers. The CPA also said that 25% of SME (small and medium-sized enterprise) builders reported an increase in workloads during the same period. In contrast, however, output, new orders and enquiries were reported to be lower by main building contractors, specialist contractors and civil engineering contractors.
Brian Berry, CEO of the UK's Federation of Master Builders, said, "Mounting Brexit uncertainty is starting to have a tangible effect and the indicators are not good, with almost half of builders reporting signs of a weakening housing market."
He went on to say that an alarming one in five SMEs have had projects stall in the past three months as a result of delays with loans or loan refusals from banks.
The survey revealed that 45% of main building contractors reported a fall in output during the fourth quarter, in comparison to the previous year.
The CPA said overall costs had also increased for 86% of civil engineering contractors, whilst two thirds of main contractors, 82% heavy side product and 74% light side manufacturers reported a rise in raw materials costs.
It was claimed that profit margins fell for 13% of main contractors and 40% of special contractors in the final quarter of 2018.
Rebecca Larkin, senior economist at the CPA, said, "Parts of the construction supply chain have clearly started to feel the effects of the falls in new orders since the EU referendum, translating into reduced activity."