German OEMs fear EU collapse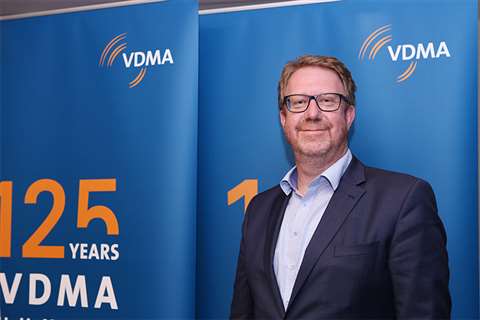 Construction's positive outlook must not be jeopardised by potential political chaos in Europe, German machinery manufacturers have said.
The manufacturers from the construction sector met to discuss, among other things, the outcome of a no-deal Brexit (the UK's decision to leave the EU), and the possible disintegration of the European Union.
The meeting was held at the VDMA German construction equipment and building material machinery trade association's conference.
The feeling from the manufacturers was that the positive prospects on the horizon must not be jeopardised by political chaos. The group called for awareness from European policy makers in the wake of the European Parliamentary elections on 26 May, reminding politicians that the European construction industry underpinned the livelihood of over 500 million people and required political support.
Joachim Strobel, chairman of the construction machinery specialised group within the VDMA, said, "Europe is currently putting its own competitiveness at risk. We must stop this development."
The industry as a whole saw sales rising by 12% in 2018. Germany alone saw sales of €12.1 billion with €4 billion worth of machinery traded to Germany itself and €8.1 billion in exports. Sales in the German market grew by 9% compared to the previous year and were even 8% higher than the previous record set in 2007.
Growth is expected to continue at least until the industry highlight Bauma, which takes place from 8 April to 14 April. Experts predict that there will be a slight downturn after Bauma, but it is expected that the German market will remain strong. Though the world market is growing more slowly than in 2018, the group believes that growth of 10% is still possible.
The representatives of the construction machinery industry expect that turnover will grow by a potential 3 to 5% in Germany this year. Franz-Josef Paus, chairman of the VDMA, said, "We are at an all-time high, but this time the road that led us here was more stable and sustainable than in 2007. This gives us hope that the industry will be able to maintain this good level for longer."