Big Q4 for Terex Materials Processing
Northern Ireland-based Terex Materials Processing (MP) delivered a strong performance across its portfolio of businesses in the final quarter of a healthy 2018.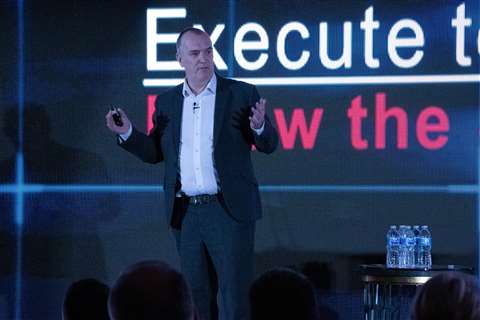 Net sales at US$340 million were 20% higher than the previous year and full year net sales of $1.3 billion constituted an increase of 17%.
Growth was driven by global demand for crushing and screening products, material handlers, and environmental equipment. The segment entered 2019 with a backlog of $490 million, up 54% on the start of 2018.
"We're well positioned to support the strong global demand we see from our customers and expand our penetration into emerging markets," said Terex MP president Kieran Hegarty.
"New product development will continue to differentiate our MP businesses – with new crushing and screening products being launched this year and new Fuchs material handlers designed to serve new markets including waste processing.
"To support our growth we will execute our manufacturing strategy which includes expanding capacity in the United Kingdom, India and China and using the Oklahoma City facility in North America."
Fourth quarter net sales for Terex Corporation were $1.2 billion, up 16% year on year. For the full year 2018, Terex reported net sales of $5.1 billion, an increase of 18% on 2017. Terex also announced an agreement to sell its Demag Mobile Cranes business and a decision to exit its mobile crane product range manufactured at Oklahoma City.