Liebherr drill rig goes electric and unplugged
By Mike Hayes09 April 2019
Liebherr has launched the world's first battery-powered drilling rig.
The LB 16 Unplugged has an electro-hydraulic and battery mode, which the company says will benefit customers through a combination of efficiency and local zero emissions.
The deep foundation machine has a maximum drilling diameter of 1,500 mm, a maximum drilling depth of 34.5 m and an operating weight of 55 tonnes – equivalent to its diesel predecessor.
The LB 16's electric engine generates an output of 265 kW of power, and the rig's battery is designed to last throughout a 10-hour working day, delivering 180 kN/m of torque, before being recharged via a conventional jobsite electricity supply. Liebherr says the battery can also be fast-charged via a 125 A supply in as little as seven hours.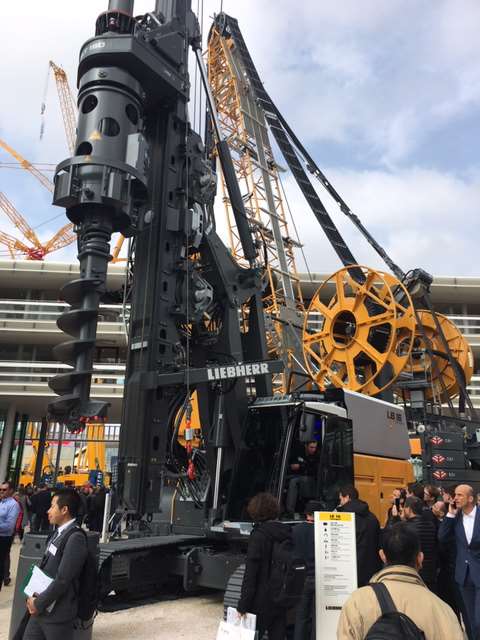 Wolfgang Pfister, Liebherr's head of strategic marketing and communication, said, "Drilling rig operation is one of the most powerful operations construction machines can have. This battery charge is the equivalent of a typical electric car running for 3,000km on a charge.
"Once charged, the machine can run through ten hours of continuous operation; not only under perfect conditions, but in typical heavy-duty working conditions."
While the rig's local zero emissions has advantages for the environment, it also means a reduction in the machine's noise, of increasing importance due to increasingly strict regulations for operations in urban environments.
The LB 16's new technology also includes a ground pressure visualisation system, which calculates the rig's situation in relation to ground pressure data in real time, relaying it to the cab and alerting the operator when the rig is approaching a critical area.