JLG booms assist Morandi Bridge demolition
By Leila Steed08 July 2019
Two JLG telescopic booms have been used on the Morandi motorway bridge demolition in Genoa, Italy.
A sophisticated demolition method was used to dismantle the remaining bridge structure, which suffered a partial collapse, that claimed the lives of 43 people in August 2018. Prior to a planned explosive demolition of the bridge's remaining pillars, sections of the bridge were secured and then lowered by a crane.
Rental company Werent supplied the two 1850SJ units for the high-profile demolition project. With a working height of 58.56m the JLG Ultra Boom model is the highest self propelled telescopic platform in the world.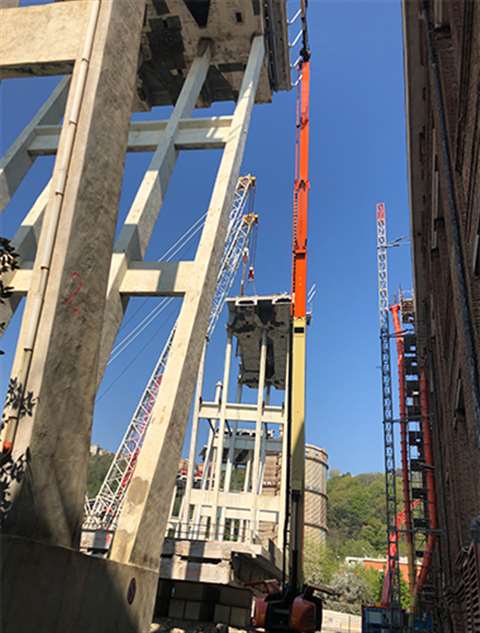 Enrico Piovan, Werent sales manager for northern Italy, said, "The 1850SJ proved to be the ideal solution given the strategic importance of the work; the expectations and hopes placed on this project. We look forward to the progress of the work, which would be a rebirth for Genoa and the restauration of its lost harmony."
Construction on a replacement bridge designed by architect Renzo Piano – a Genoa native - has already begun. The Renzo Piano bridge will measure 1.1km long and over 45m high, and will restore the connection between northern Italy and the south of France. The project is expected to be completed in early in 2020.