Support for Chinese firms in Africa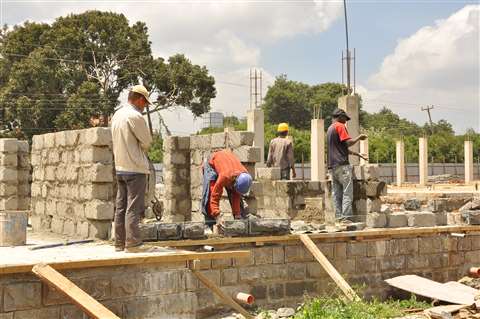 A study into the employment practices of China-based construction and manufacturing firms in Africa has revealed that the criticism that the companies have received may be unfair.
Chinese firms are heavily involved in construction projects across much of Africa, for example through the One Belt One Road Initiative. There has been international criticism that these companies don't employ local workers and, when they do, they treat them poorly.
The study by the University of London's School of Oriental and African Studies (SOAS) focused on Ethiopia and Angola. It revealed that in Ethiopia 90% of all workers of Chinese firms were domestic nationals, rising to 100% in low-skilled jobs. In Angola, the estimated rate was 74%.
Chinese contractors have dominated the road building sectors of both Ethiopia and Angola in recent years.
The study also found that wages in sampled Chinese firms were broadly similar to that given by other firms in the same sectors.
"One of the common perceptions of Chinese firms working in Africa is that they do not employ locals, the working conditions are exploitative and that they don't contribute to skills development," said study leader Dr Carlos Oya, reader in the political economy of development.
"However, our findings after four years of research have drawn up a very different picture. In Angola, for example, the firms employ some of the poorest where accommodation and food is provided, which in many ways can be seen as a route to actively help with poverty reduction in the region."