Top 10 European construction companies 2019
By Leila Steed11 September 2019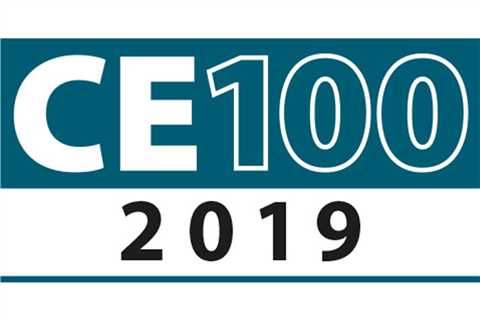 Construction Europe magazine has published its 2019 list of the biggest European construction companies.
Based on 2018 revenue figures, the 2019 CE100 showed a total revenue figure of €469.6 billion, representing a rise of 3.5% on the companies' 2017 total revenues. Figures from the European Construction Industry Federation revealed that total construction output has moved past €1.4 trillion.
This year saw two new companies enter the CE top 100. Italian contractor Pizzarotti made into 98th position and while Irish Sisk group rounded off the list in 100th place, there was some interesting shifts at the other end of the list.
Top 10 European construction companies 2019
10. Balfour Beatty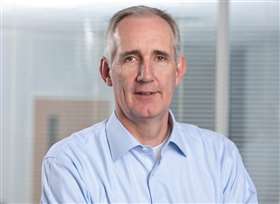 The first of two British companies in the top 10 of 2019's CE100, Balfour Beatty reported a total revenue of €8.1 billion. The multinational infrastructure group moved up one place from number 11, despite a drop in revenue from €8.4 billion in 2018.
9. Saipem
Climbing up one place, the Italian oil and gas industry contractor reported a revenue of €8.5 billion made from projects such as Nord Stream 2, putting it firmly at number nine on the 2019 CE100. However, like Balfour Beatty, the company's revenues have decreased slightly from its 2018 figure of €8.6 billion.
8. TechnipFMC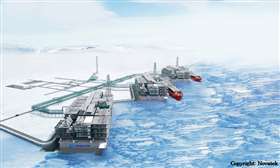 Providing complete project lifecycle services, Technic works mostly in the oil and gas sector and employs more than 35,000 people in 48 countries. With €12.5 billion in revenues in 2018, UK-based Technip holds eighth position on this year's CE100.
7. Strabag
Headquartered in Vienna, Austria, Strabag's projects in civil engineering, building construction and transportation infrastructure saw the company amass revenues of €15.2 billion in 2018 – making it number seven on the 2019 CE100.
6. Eiffage
France-based Civil engineering and construction firm Eiffage is the first on this year's CE100 list to hold its position, with 2018 revenues of €16.9 billion. Present in 50 countries around the world, Eiffage's 2018 revenue jumped up by over €1.5 billion from its 2017 figure €15.3 billion.
5. Skanska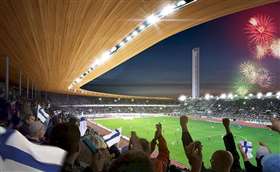 Holding at number five is Sweden's biggest project development and construction company. Operating across numerous projects ranging from infrastructure, aviation, power generation and public buildings, Skanska's revenues reached €18.1 billion in 2018, up over €1.5 billion on its 2017 revenue figure of €16.6 billion.
4. Hochtief
With 64,000 employees working across the energy, transport infrastructure and mining sectors, Hochtief recorded a 2018 revenue of €23.9 billion. The firm is non-mover at number four and is the only German company on this year's top 10 list.
3. Bouygues Construction Divisions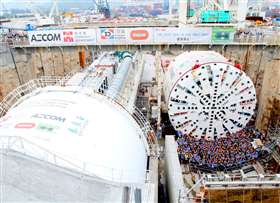 Bouygues is the first of two French companies in the top three and counts the Channel Tunnel, the Hong Kong Trade & Industry Tower and the Gibraltar Thermal Power Plant among its projects. The construction group's turnover rose by over €2.5 billion between 2017 and 2018, with figures of €32.9 billion and €35.5 billion respectively.
2. ACS
ACS Group operates worldwide in the construction and infrastructure development industries. The Spanish group's civil and industrial projects resulted in a €36.5 billion revenue last year and sees it hold onto its number two position on the 2019 CE100.
1. Vinci
With a revenue of €43.5 billion Vinci has again retained its number one position. The France-based construction company has remained in the top spot since the CE100 league table was first published 18 years ago. With an average of more than 30,000 projects around the world per year, Vinci's operations span transport infrastructure, water infrastructure, renewable and nuclear energy, oil and gas, environment and mining. Vinci is also number five on International Construction magazine's exclusive league table of the world's 200 largest contractors.