Dragon Equipment launches crusher
By Thomas Allen22 November 2019
UK-based Dragon Equipment has developed a new crusher in collaboration with Briggs & Stratton in response to the growing demand for lower emissions and more recycling.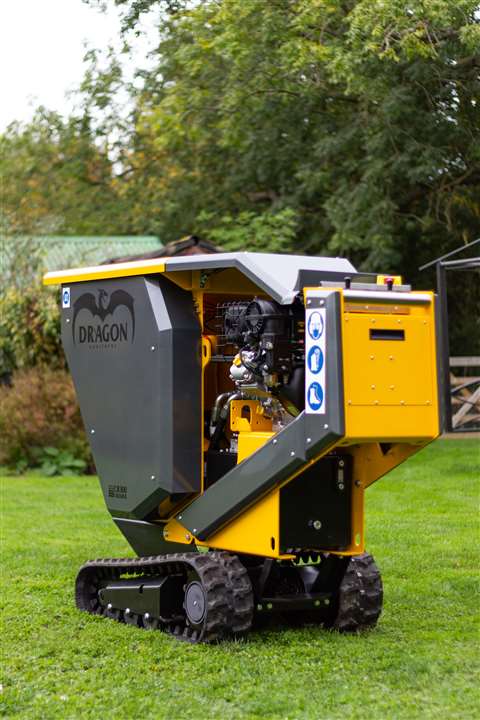 "There is a drive across most industries to reduce emissions and recycle. This is Dragon Equipment's design philosophy," said Jeff Haines, who recently founded Dragon Equipment.
Haines was previously a partner and Technical Director at a leading European woodchipper manufacturers for 22 years.
"The CR300 Crusher has a smaller engine and therefore produces fewer emissions but has a performance comparable to much larger machines, through its patent-pending crushing mechanism."
The unit is powered by a 14hp (10.4kW) Vanguard 400 petrol engine, which has service intervals that are double the length of the industry standard, according to the company, and includes a patented TransportGuard system that prevents fuel and oil mixing during transport. The engine also has a fully integrated cyclonic air filtration system.
Referring to the engine, Haines said, "It offers many performance advantages for our customers, including easy maintenance, lower total cost of ownership, easy simplified starting, and it runs quieter."
The CR300 Crusher, which comes with all-terrain tracks, can crush up to 6 tonnes of concrete per hour into three grades of reusable hardcore.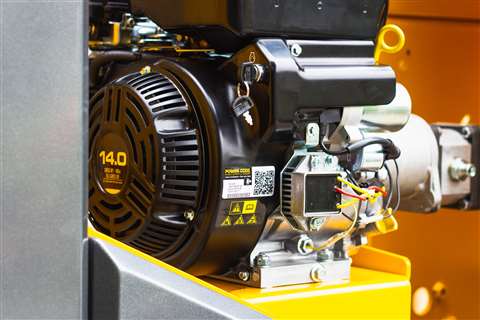 Aimed primarily at the European rental market to begin with, the new machine measures 700mm in width, meaning it can fit through standard doorways to work in restricted, indoor spaces.
Weighing less than 725kg and with multiple tie-down points and single lifting point, the CR300 can easily be transported in trailers and most medium-sized vans.
The crusher is the first product off the drawing board for Dragon Equipment, to be followed by a complementary range of equipment, including a power barrow, a bag lift and a trencher.
Dragon Equipment is planning to launch a hybrid version of the CR300 Crusher at the Executive Hire Show next year.
It will have a boost system that allows the crusher to deliver more than double the horsepower of the petrol-only version while using less fuel.
Haines said, "The innovation is all in the programming, which will ensure the crusher only produces and uses the precise amount of power needed to do the job."