Mammoet completes ALE acquisition
By Christian Shelton08 January 2020
Dutch international heavy lift specialist Mammoet has completed the acquisition of fellow international heavy lifting and transport specialist ALE, effective January 8, 2020. The businesses will now operate as one company under the Mammoet brand.
Mammoet said it will now roll out an integration plan that will bring the two organisations together while maintaining safe service levels to its customers.
Michael Birch, who until now has been a member of ALE's Executive Board of Management, has joined Mammoet's Executive Board, which now comprises: Paul van Gelder, chief executive officer; Kees Voormolen, chief financial officer; Michael Birch, chief commercial officer; Jan Kleijn, chief operating officer; and Ivonne Verlinde, chief human resources officer.
The acquisition means Mammoet now has more than 140 offices and branches worldwide, enforcing its position as the largest heavy lift company in the world in terms of employees and heavy equipment fleet. This, Mammoet added, significantly enhances its scalability, innovation capabilities and efficient mobilisation.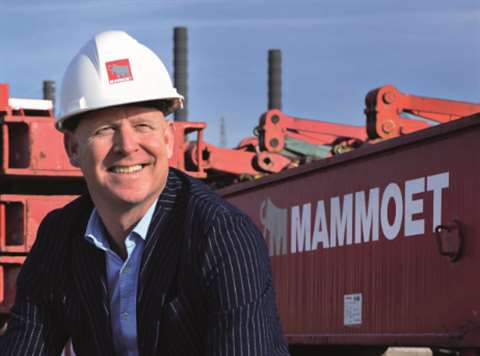 Paul van Gelder, Mammoet CEO, commented, "We are looking forward to working together with our new colleagues all over the world and establishing long-term relationships with our customers, existing and new. We will put all our efforts into supporting them with their activities aimed at enhancing cities, businesses and communities that are all part of the transition to a more sustainable future. As their goals increase in size and complexity, we must reshape ourselves to support them while keeping our primary focus on safety.
"For that, we want to understand our clients' business and challenges better than anyone else. Regardless of their size, industry or location. We will keep improving our services and support them to build smarter, safer and stronger across the world.
"We feel a fundamental connection to these words. They express our desire to challenge conventional thinking, minimize risk and lead innovation in the industry. Which is why we have chosen to take them on board in our new brand proposition. Together, we are Smarter, Safer, Stronger."