US candidate forum focuses on infrastructure
By Jenny Lescohier18 February 2020
Presidential candidates Vice President Joe Biden, Mayor Pete Buttigieg, Senator Amy Klobuchar, and Tom Steyer discussed the future of the nation's infrastructure at 'Moving America Forward: A Presidential Candidate Forum on Infrastructure, Jobs, and Building a Better America' on the campus of the University of Nevada, Las Vegas, US on Sunday, February 16.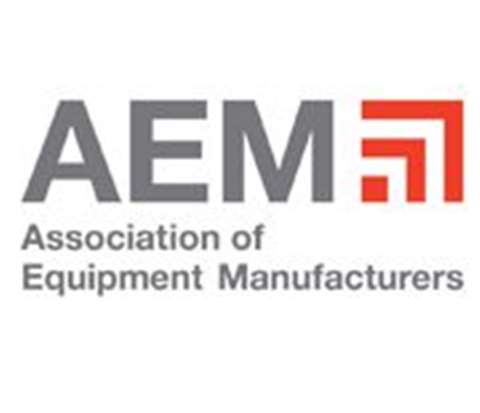 The event, hosted by the nonpartisan nonprofit organisation United for Infrastructure and Associated Equipment Manufacturers (AEM), was the first-ever presidential candidate forum focused on infrastructure issues.
All the leading candidates from both parties were invited to participate in the forum, held just two days before the US primary election on Tuesday, February 18.
"AEM was thrilled to co-host today's historic forum that elevated infrastructure policy to the 2020 presidential stage," said Dennis Slater, president of AEM. "From rural broadband to interstate highways, American jobs and US economic growth heavily rely on infrastructure investment.
"But this infrastructure conversation shouldn't end here. We are hopeful that congressional leaders were listening tonight and will harness the momentum this forum has generated and bring it back to the Capitol as Congress considers FAST Act reauthorisation and the solvency of the Highway Trust Fund. We encourage them to reach across the aisle and work with their colleagues to finally reach consensus on dedicated infrastructure investment."
Candidates were asked how their infrastructure agendas will improve communities, strengthen the economy, create jobs and promote safety and national security.
The candidates discussed how infrastructure affects every American's life: access to jobs, education and health care; withstanding climate change and resilient systems that increasingly face environmental disasters, fires, and drought; how our country can stay globally competitive, and more.
A recent poll of voters in key swing states found broad support for infrastructure: 89% of voters agree that infrastructure is a unique opportunity for politicians to set aside partisan debates and actually work together to get something done, and 68% think politicians in Washington devote too little attention to providing clean air and water to the next generation and repairing our roads, bridges, and public transportation system.
Just over 90% support bold federal investment over the next decade to rebuild and modernise America's infrastructure. Support for a national infrastructure plan is consistent across demographic groups, including rural and suburban voters.
In recent news, President Donald Trump proposed a US$1 trillion, ten-year infrastructure plan within the fiscal year 2021 budget request. While it remains unclear where the revenue will come from, President Trump called for both political parties to put aside politics and pass a highway infrastructure bill, a sentiment roundly praised by American contractors and equipment dealers.