Coronavirus: rental news round-up
By Thomas Allen24 March 2020
Hope is to be found in the fact that life is beginning to return to normal in China, with rental firms such as Shanghai Horizon seeing activity levels recovering. However, here is a round-up of some of the latest updates from rental companies in regions that are in the throes of the coronavirus crisis.
Even if construction sites are closing in some places, with contractors such as Vinci halting a large number of projects in France since 16 March, rental continues to play an important role in supporting essential services such as hospitals, infrastructure, power and utilities.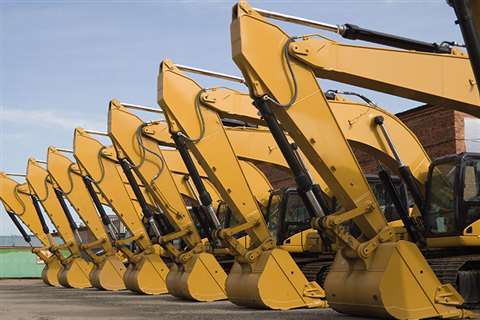 This has helped to stabilise demand for Boels, with the company's CEO Pierre Boels saying, "We see an increase in demand by so-called vital pillars of our society, for example governments, supermarkets, hospitals and other care institutions.
"They have a strong demand for mobile units, sanitation, power, crowd management and fencing, climate control, and traffic services, etc. Providing help and service to these crucial pillars of our society is our highest priority."
A major rental company in one of the worst affected European countries reported an abrupt drop in demand as customers have off hired or returned their equipment.
However, while the company's depots are closed to the public, it is focusing on supplying machines for hospitals, energy providers and public authorities.
Adding to the challenge, many subcontractors such as haulers and maintenance specialists have stopped working, making logistics difficult. The company has frozen its capex.
Some staff have had to be laid off temporarily, but those that are still working are contactable by phone and e-mail.
The company expects to see other countries in Europe follow a similar trend in the coming weeks.
Gap Hire in the UK has emphasised the fact that its depots remain open for business, ready to support its customers, again with a focus on keeping infrastructure, highways, utilities and power networks operating.
Speedy Hire, however, has reported a slower end to what was a strong financial year, as the company begins to feel the impact of the coronavirus.
As a result, Speedy is expecting its adjusted profit before tax for the full year to be slightly below the previously forecast £37 million.
At present though, Speedy's 200 depots remain open and operational, and its central service teams have begun to work from home.
The Construction Products Association (CPA) has said it is difficult to assess the impact on the industry at this early stage, but the association's economics team is assessing the key issues.
Meanwhile, the CPA is directing companies to the Department for Business, Energy and Industrial Strategy's summary of the measures being taken by the UK government to support businesses through the coronavirus crisis here.
The CPA is asking UK rental firms to complete its survey to support its work when discussing the situation with representatives from the UK government.
Andy Mitchell, Chair of the Construction Leadership Council, said, "We are in exceptional circumstances and are doing our utmost to keep construction sites operational wherever it is practical and safe to do so.
"Whilst the guidance from Public Health England may change in future, for the time being construction sites of any size that are operating during the Coronavirus Covid-19 pandemic need to ensure they are protecting their workforce and minimising the risk of spread of infection."
The Construction Leadership Council has published Site Operating Procedures.
Another UK-based rental firm Aggreko is also keeping its depots open but is taking prompt action in response to the pandemic.
The company, which said it was in a strong financial position, is reducing its discretionary spending, freezing hires, restricting travel and limiting fleet capital expenditure to secured orders and to meet known demand.
An increasing number of its staff are working from home. Indeed, this is the case with many rental companies, as they align with government advice about social distancing.
For instance, Germany-based Zeppelin Rental is asking customers to use phone, e-mail or the company website to arrange rentals rather than in person, where possible.
Its depot staff are continuing to work, but opening times are reduced in some instances, and strict hygiene protocol is being followed. This includes regular hand washing and the disinfecting of regularly touched areas on machines, such as steering wheels and handles. Many rental companies are observing similar practices.
Denmark-based rental company GSV Materieludlejning has reported that demand remains strong amid the closure of public amenities, shops and restaurants. The company is, however, adapting to the changing situation.
Company CEO Dan Vorsholt said, "Soon after the first announcement from the government, we set up a new way to work. We have revolving teams, so, team one works in week one, and team two works in week two, and so on."
At the weekend the facilities are not used and are prepared for the following working week, ensuring there is 48 hours before the next team takes over, therefore reducing the risk of infection.
In France, Kiloutou has closed all 444 of its depots in the country, along with most of its Spanish depots. However, the company's nine German depots and 34 Polish depots remain open.
According to Kiloutou, an exceptional agreement has been arrived at in France for the company to rent and deliver essential equipment for emergencies relating to public health and public utilities, and to fulfil requests from state authorities.
In Italy, another hard-hit country, rental companies are facing large drops in demand for equipment and are scaling back their operations, as a result of restrictions imposed by the Italian government to slow the spread of coronavirus.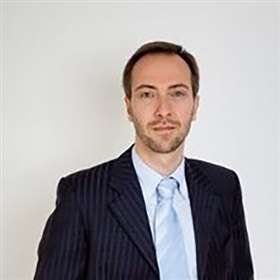 Marco Prosperi, Director of Italian rental association Assodimi-Assonolo, suggested demand for rental equipment had dropped by 20% and was continuing to fall.
Although construction sites remained open at the time of speaking with Prosperi, the Italian contractors association ANCE has called for the closure of all construction sites in Italy.
Making the best of a bad situation, Italian rental consultancy and training provider Rental Academy is offering free webinars to Italian rental companies.
"We are doing this as a way to remain close to the customer during these difficult times and support the industry," said Pier Angelo Cantù, Director of Rental Academy and its online portal Rental Blog.
All webinars take place from 2.30pm to 4.40pm. To participate, you must be registered with the Rental Blog newsletter (registration is free) and book in advance by e-mailing redazione@rentalblog.it
Meanwhile, in the US, where the crisis is quickly escalating, the American Rental Association (ARA) has reported that rental companies' revenues are starting to take a hit.
The results of a survey recently conducted by the association suggest that, while 37% of construction/industrial and general tool/DIY members have seen no revenue loss, almost 33% have experienced up to a 15% drop in revenue, and just under 3% have reported a loss of more than 60%.
The association is encouraging industry employees to join the ARA Coronavirus Discussion Group on Facebook to engage in discussion and understand how others are coping during this time.
Please note that the aerial platform exhibition APEX and the International Rental exhibition (IRE), which were scheduled to be held from 9 to 11 June, 2020, in Maastricht, the Netherlands, have been postponed to 8 to 10 September because of the coronavirus outbreak.