Temporary suspension of some Komatsu factories extended
By Andy Brown21 April 2020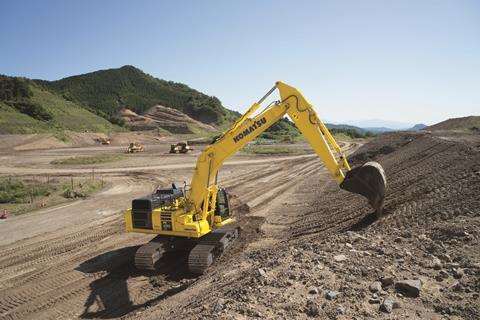 Komatsu has issued an update on the status of its manufacturing facilities around the world, including the news that the company's UK factory will now be closed until May 31, as opposed to opening on April 17 as previously planned.
The major OEM's statement also revealed that its Italian factory is now planned to open again on May 3. It had originally been scheduled to open on April 13.
Komatsu's factory in India is now also scheduled to open on May 3, extended from the initial date of April 14.
In more positive news, production has resumed at the company's factories in Germany (on April 14) and Russia (April 13). Komatsu's factories in China and the Middle East and Africa have been operational for some time.
The OEM's factories in Japan remain open despite Japan's Prime Minister Shinzo Abe recently expanding the state of emergency from Tokyo, Osaka and five other districts to apply to the entire nation.
Regarding the changing situation in Japan the company said in a statement, "In light of the Japanese government's decision of April 16 to apply the state of emergency nationwide, Komatsu Group companies in Japan have thoroughly ensured infection preventive measures based on the requests and guidance of corresponding prefectural governments."