GGR demands social distancing on site
By Euan Youdale06 May 2020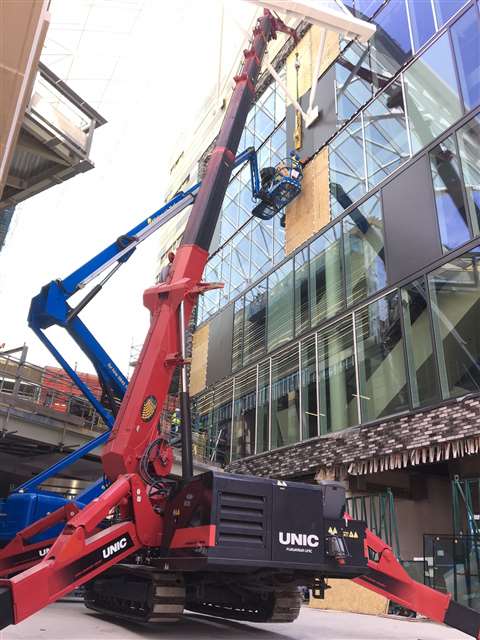 As construction sites across the UK begin to re-open, lifting specialist GGR Group is calling on contractors and site workers, to assist with ensuring that social distancing is maintained on site.
The two metre guidelines for social distancing has meant that there is increased demand for equipment that can support safe working during these unprecedented times.GGR has placed an emphasis on offering equipment that allows one person operation; reduced manual handling; increased proximity between operators; and the remote operation of equipment to maintain a safe working environment, while ensuring that best practice is followed.
Michael Heneghan, sales director at GGR Group said, "There are increasing signs that things are starting to move again and it's good to hear of sites that have re-opened or are due to re-open, but it's important that we take social distancing seriously".
"We are fortunate to already operate in a safety critical area of the industry. A typical lifting scenario must be thought through at every step, from accessibility through to the task itself and suitability of the equipment to do the job. On-site social distancing presents an additional factor to consider, but nothing that is outside our usual scope of work".
"We want to make it clear that our development team are on hand to come up with solutions and safe ways of working to support lifting requirements on site. If we can modify a machine or change its use to safely assist with social distancing, we are more than happy to do so."
In addition to supporting social distancing measures the company has included additional PPE in its contract lift boxes including gloves, masks and eye protection to ensure operators and customers are fully protected on-site.