E-commerce city planned near Dubai Airport
By Jenny Lescohier06 May 2020
A city dedicated to e-commerce has been planned for Dubai Airport's Freezone, with the first stage of development due to be completed this year.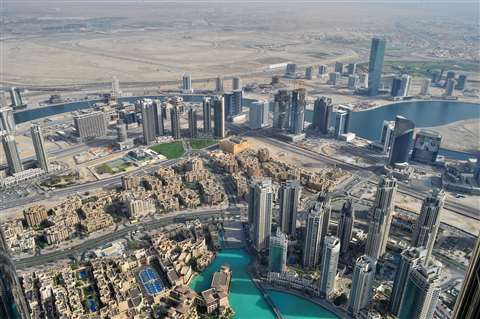 The 520,000m2 CommerCity development will contain 240,000m2 of offices, and 54,000m2 of logistics space.
It will be made up of a 'business cluster', with 12 office buildings, a 'logistics cluster' with 105 warehouses and a 'social cluster', containing art galleries, shops, laboratories, exhibition centres, wellness centres, restaurants and cafés.
The development will be part of a bustling commercial area. Dubai International Airport is an essential transport link in the Persian Gulf with over 90 million passengers travelling through each year and is currently undergoing its phase three expansion to increase capacity. The scope of the project includes structural works, mechanical engineering and further site works, including tunnelling.
CommerCity is a joint venture between the Dubai Airport Freezone Authority (DAFZA) and the Wasl Asset Management Group. It was designed by Hong Kong architect P&T Group.
"Through cutting edge technologies, state-of-the-art services and the right infrastructure, we are establishing a base for e-commerce companies to feed into a greater ecosystem that works in an integrated way," said Amna Lootah, DAFZA's assistant director general. "Dubai CommerCity will offer growth opportunities and a specialised offering for global and regional investors in the industry".
Suhail Al Zarooni, DAFZA's director general, added, "Dubai CommerCity promotes e-commerce as a key driver for sustainable economic growth."