Andrews Sykes remains strong
By Thomas Allen13 May 2020
UK-based temperature control and pumps rental specialist Andrews Sykes has emphasised its resilience in the face of the Covid-19 pandemic, after reporting its second-best financial results on record.
Citing the company's strong cash position, Jacques-Gaston Murray, Chairman of Andrews Sykes, said, "The board therefore considers the group is well positioned to manage through the impact of the pandemic considering its strong balance sheet and significant net cash position."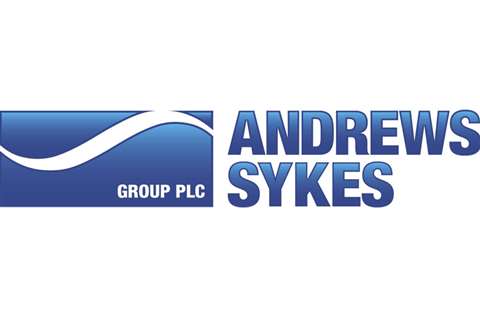 He went on to say, "Sectors in which we trade have shown continuous demand whilst facing an unprecedented challenge in the form of the coronavirus pandemic. We are thankful and proud of our team members who continue to respond as essential service providers."
2020 began positively, especially in the UK where Andrews Sykes' pump rental business benefitted from recent unusually wet weather, before the Covid-19 pandemic began to impact activity.
Although many of the company's products are sourced from China, its supply chain was only mildly affected due to the fact that most of its goods had already been delivered before the virus spread.
The impact of the pandemic has varied across regions. The company's relatively small businesses in Italy and France faced strict lockdowns in late February and March, while the UK introduced a more flexible lockdown towards the end of March.
Murray said, "In the UK we have temporarily closed some of our smaller depots, introduced social distancing measures in our larger depots and embraced at home working employees."
The Benelux countries adopted a similar approach, which has allowed the company to continue trading, though at a reduced level and with increased health and safety measures.
Similarly, in the UAE trading is also continuing but at a lower level than previously.
For the full-year 2019, Andrews Sykes' figures were down on the previous year, which had been a company record. So its 2019 results were still strong and represented the company's second-best results ever.
Revenue came to £77.2 million, down 1.7% from the £78.6 million recorded in 2018.
This decrease had a more than proportionate impact on operating profit, which dropped by 6.7%, from £20.7 million in 2018 to £19.3 million in 2019.
Despite this decrease, the company reported strong performances from its rental and sales businesses in the UK and Europe.
The results were also supported by a further improved performance in the Middle East business, driven by several large projects in the region.
In total, £7.8 million was invested in the rental fleet in 2019, £300,000 more than in 2018.