Demolition survey reveals impact of Covid-19
By Murray Pollok22 May 2020
The profound impact of Covid-19 on Europe's demolition industry is revealed in a new survey by the European Demolition Association (EDA), with more than a quarter of demolition contractors reporting cancelled projects and 63% experiencing rescheduled projects.
EDA surveyed contractors in 18 countries between 6 and 15 May and the results spell out the scale of disruption to their businesses. More than 40% of respondents reported temporarily closing their businesses for more than two weeks, while a further 13% closed for between one and two weeks.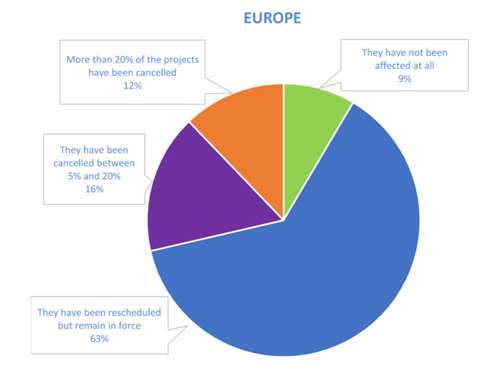 Cancellations of projects scheduled for this year, although not wholesale, are significant, with 16% of respondents reporting that between 5% and 20% of their projects have been cut, and a further 12% with more than a fifth of their 2020 projects cancelled.
Of Europe's major economies, it looks like Spain and France will be worst hit by cancellations. Almost half of French and 38% of Italian contractors reported projects being cut this year.
Ongoing projects have been significantly impacted, with almost a third reported closed sites and just 56% reported that their sites were open. There is significant geographical variation, however, with 93% of Swedish contracts reporting that their sites were open, contrasting with 53% open in the UK and 50% in Germany.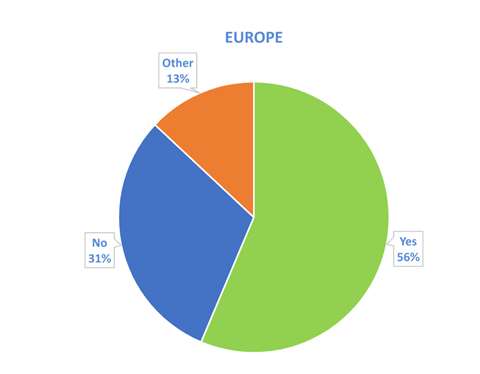 More encouraging is the finding that 74% of French contractors said their sites were open, while 69% of Italian contractors also reported open sites.
More than a third of respondents have made redundancies as a result of the pandemic, with a further 27% making temporary job cuts. Only a third of contractors had made no changes to their workforces.
The full report is available on-line, at no cost.