US businesses call for liability relief during pandemic recovery
By Jenny Lescohier28 May 2020
US businesses are banding together in an appeal to Congress for temporary and targeted liability relief legislation related to the Covid-19 pandemic.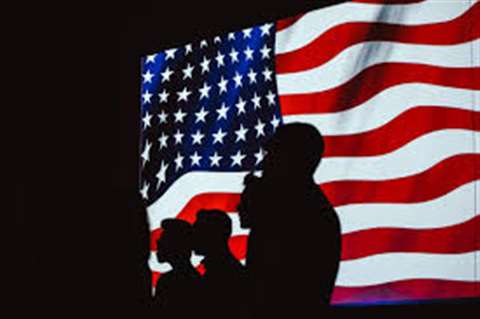 The US Chamber of Commerce drafted a coalition letter sent to lawmakers on 27 May asking for what it considers crucial protections to safeguard businesses, non-profit organisations, and educational institutions, as well as healthcare providers and facilities, from unfair lawsuits so they can continue to contribute to a safe and effective recovery from the current health and economic crisis.
Among the more than 200 organisations that have signed the letter are Associated Builders and Contractors, Associated General Contractors of America, Associated Equipment Distributors, Associated Equipment Manufacturers and the American Rental Association.
In a statement to its membership, Associated Builders and Contractors said the liability relief legislation would protect:
Businesses, nonprofit organizations and educational institutions that work to follow applicable public health guidelines against Covid-19 exposure claims;
Healthcare workers and facilities providing critical Covid-19-related care and services;
Manufacturers, donors, distributors and users of vaccines, therapeutics, medical devices, PPE, and other supplies (such as hand sanitizer and cleaning supplies) that are critical to the Covid-19 response; and
Public companies targeted by unfair and opportunistic Covid-19-related securities lawsuits.
"While liability legislation has not been included in the relief packages introduced or passed so far, the US Senate has continued to work towards legislation that would establish liability protection for businesses from Covid-19 lawsuits as more states start to reopen businesses and essential work continues throughout the country," the ABC statement read.
The US Chamber of Commerce letter pointed out that many businesses have swiftly shifted gears to assist in the fight against the novel coronavirus.
"From front-line medical professionals treating the afflicted and pharmaceutical companies racing to develop treatments and cures, to distillers producing alcohol-based hand sanitisers and manufacturers transforming their operations to construct vital personal protective equipment (PPE) and ventilators, to those providing a stable food supply, American businesses have rallied to help our country endure and emerge from this crisis," the letter stated. "Many businesses also have had to shut their doors and absorb enormous losses for the sake of public health and are now looking for a path to reopen."
The letter goes on to express concern that as those workers and businesses work to keep communities safe and provide for the American people while following applicable guidelines, they will be forced to defend against an onslaught of lawsuits.
"The prospect of such litigation and associated exorbitant legal costs are a deterrent to reopening," the coalition stated. "Further, this litigation could devastate those entities that are just beginning to reopen their doors or have kept them open throughout the crisis.
"Absent a targeted safe harbor for those that work to follow applicable guidelines, the fear and uncertainty from boundless liability threatens to impede our country's social and economic recovery."
Republican Senate Majority Leader Mitch McConnell has warned that looming lawsuits related to the coronavirus could crush the nation's recovery efforts going forward, according to news reports. Republican proposals would limit liability for certain eligible companies that have resumed in-person operations, provided that businesses follow existing safety and health guidelines specific to Covid-19.
Republicans have said they won't support the next relief bill if it doesn't include corporate immunity, while Democrats, despite being critical, have not ruled out supporting it.
Stephen E. Sandherr, chief executive officer of Associated General Contractors of America (AGC), recently stated more needs to be done to protect firms from limitless litigation.
"It is encouraging to see House Democrats moving quickly on legislation intended to help the economy recover from the coronavirus," he said in a statement. "But [so far] the proposal's authors missed an opportunity to address some of the most significant challenges facing the [construction] industry."