Algeco acquires in Norway
By Thomas Allen04 June 2020
UK-based modular space rental company Algeco has acquired Norway-based modular building specialist Wexus Group, strengthening its presence in the Nordic region.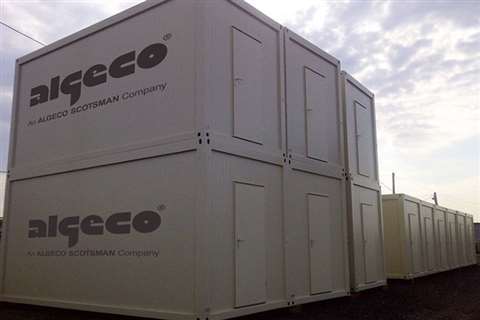 Mark Higson, CEO of Algeco, said, "High quality acquisitions are a key component of our strategy, complementing our focus on organic growth and operational performance.
"This transaction further builds on Algeco's leading position in the highly attractive Nordic modular space market."
Wexus' core market is reported to have grown at a compound annual growth rate of 12% between 2015 and 2018.
Algeco expects this growth to continue in the years ahead, supported in part by a commitment to significant infrastructure investment as part of a broader government stimulus package.
Acquired from Norvestor Equity AS and other shareholders, Wexus was founded in 2014 and operates in Norway and Sweden, with a production facility in Estonia.
The company has a fleet of approximately 1,600 units and generated about €30 million in 2019. It employs 110 staff.
Wexus' management team will continue to steer the business under Algeco's ownership.
Egil Messmer, co-founder and CEO of Wexus, said, "After several years of growth as an entrepreneurial company, becoming part of the Algeco Group is both a great pleasure and an important step for our business
"We are certain that the combination of our Nordic platform, together with Algeco's size and international experience, will lead to even greater success in the coming years."
The transaction, which is subject to review by the Norwegian competition authority, is expected to close in the third quarter of 2020.
This follows a spate of recent acquisitions by Algeco, which earlier this year bought Australia-based Net Modular and France-based Altempo, as well as Dutch firm Buko towards the end of 2019.