Cross Rental Services buys Acclimatise
By Thomas Allen26 June 2020
Heating and cooling rental specialist Cross Rental Services has acquired UK-based rental firm Acclimatise, which is headquartered in Stoke-on-Trent, for an undisclosed value.
Founded in 2005 by its current senior management team, Acclimatise is focused on the delivery of specialist HVAC solutions to customers across multiple sectors in the UK.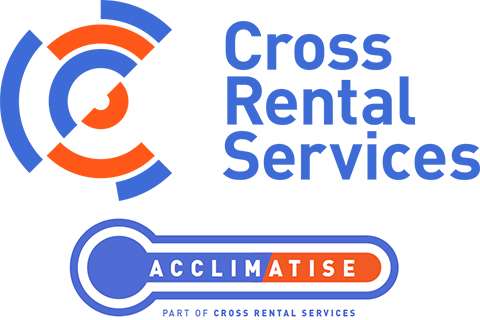 The acquisition will complement Cross Rental Services' growing UK and Irish rental businesses, with the Acclimatise team's experience strengthening Cross Rental Services' position as one of the largest specialist chiller, boiler, heating and air conditioning companies in the UK and Irish market.
The acquisition adds a 4,200m2 Northern UK depot to Cross Rental Services' network. It was also said to add significant numbers of chillers, boilers, air handling units and heat pumps to the company's temperature control rental fleet.
The combination of Cross Rental Services' and Acclimatise's teams and rental fleets, supported by a nationwide depot network, will increase the company's capacity to deliver a 24/7, year-round service to existing and new customers across the UK and Ireland
Following a short handover period, Acclimatise's founders Clare Harrison and Matthew Venables, will retire. Cross Rental Services' senior management thanked them both for their assistance during the acquisition process.
Kelvin Fogwill, UK Managing Director of Cross Rental Services, said the Acclimatise brand will remain and it will be "business as usual".
As part of the post-acquisition integration, Cross Rental Services has also announced that Andrew Gilman will be appointed as General Manager of Acclimatise, reporting to Fogwill.