Interview: Johnson Arabia - access rental in the UAE and beyond
By Euan Youdale30 June 2020
Euan Youdale speaks with UAE-based Johnson Arabia's Gareth Conley, who manages the company's aerial platform division, about the potential and pitfalls in the region and, of course, Covid-19.
Johnson Arabia has been in operation for more than 20 years and offers a fleet of 250 mobile cranes and 700 aerial platforms.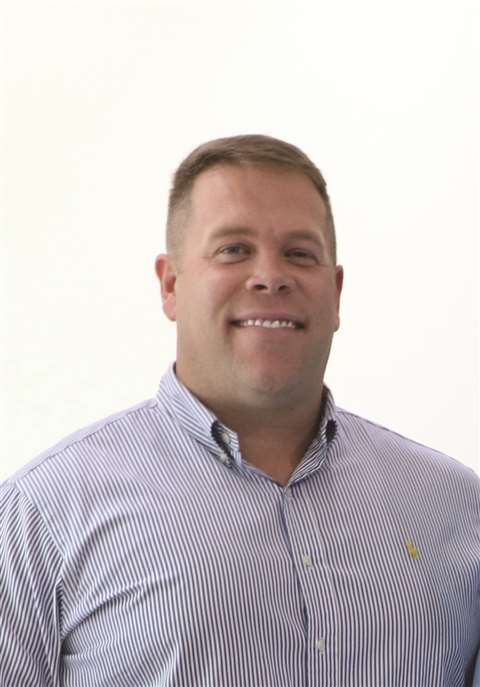 To complement its aim for further growth, the company has just moved to a new headquarters, covering a 42,000 square metre area in Dubai. The company has traditionally concentrated on the UAE market but also works in Oman and is looking to expand into Saudi Arabia where it sees a lot of promise.
On the access side, the company runs mainly JLG and Genie mewps, along with a few Skyjacks, says Gareth Conley, the executive manager for Johnson Arabia's AWP division. A difference found in its fleet, compared to mixed fleets in most other parts of the world, is that 70% of it is made up of boom lifts, while the remaining 30% are mainly scissors. Other than that, the company offers the full range of lifts, starting from pusharounds, through to slab and rough terrain scissors, to the largest boom lifts, including JLG Ultra Boom models.
The 150 electric machines in Johnson Arabia's fleet is also reflective of market requirements. "That's because they are used in mall management, changing air conditioning and lights. In the UAE there are a lot of malls, that's because people like shopping here and spending money. That changes in somewhere like Oman where they haven't got a lot of malls, so it is different in each region."
One of the big areas of business in Oman, for example, is oil refinery work.
High competition
Overall, Conley adds, "The market is getting smarter and catching up with the standards that we see across Europe, especially with health and safety."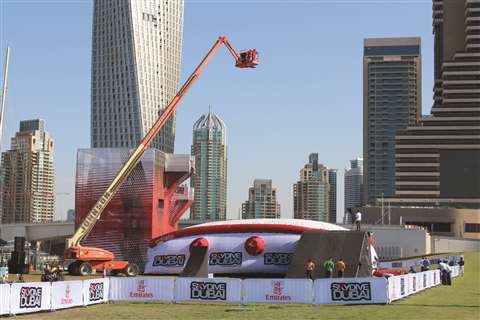 One of the main challenges in the UAE, is the number of competitors that have entered the market in the last seven years or so. Some of those have been investing in a lot of new equipment, which he says, is actually not sustainable. "We are seeing a lot of new competitors entering from outside the region and they are buying new equipment, which has its benefits as it's good for the market because people are buying more machines, but the market pricing in the UAE doesn't allow for rental buying new machines."
"There is a belief that you can come to the market and take market share with low pricing then slowly up the pricing. But It's not sustainable, so, you see companies come and go.
"We have been in the market for 20 years, so we know our pricing, we have got a good customer base and we give great service. What you see is new machines at low prices, you cannot make a profit, so they lose money and start cutting back on the service." He believes that for this reason, the major manufacturers will see a downward slide from the recent trend for buying new machines.
This situation does create a difficult sales environment. "I have been here for seven years and I would say there is five or six new competitors in the market, so we have to fight ten times harder to get the sale.
"If you are a salesperson and you can just sell on low price, it's an easy sell. But when you are operations based and are giving that 24/7 service support - someone answering the phone at 3.30 in the morning because a machine is down - you have to pay overtime and all that cost adds up."
As previously mentioned, the markets that the company works in are very different. "If you look at the UAE, where there is a lot of competition and compare that to Oman, where there are fewer competitors, it means you can attain higher profits and rental rates by just entering a new market. But, obviously, moving into a new country, there are the headaches of visas and trade licences, so there is a large cost at the start but if we want to grow, that's where we have to get the growth from."
Apart from its previous move into Oman, the company is looking at Saudi Arabia and Mozambique. "There are competitors in Saudi but we are just trying to replicate what we have done in the UAE and provide great service."
Saudi opening
"In Saudi there is a lot of growth and lot of plans; we want to get amongst that, so we should be opening up there this year."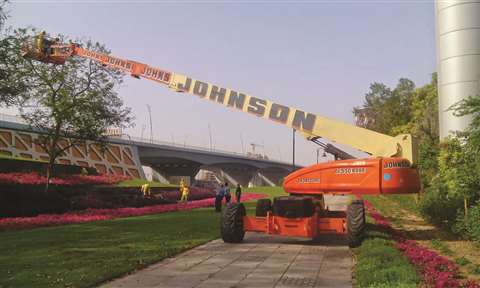 Turning to the subject of investment in new equipment, would Johnson Arabia look for alternative equipment suppliers, maybe including the relatively new wave of manufacturers coming from China? "It is all customer driven," Conley answers, "If the customer is used to the big players they won't want to go out and learn how to use a different machine. All our customers like JLG and Genie and in the future I think that's what we will be sticking to, and our technicians know how to fix them."
As far as Covid-19 is concerned, the company's main market of UAE cracked down on the virus at an early stage and continues to implement strict safety rules, which means it is now opening up again for business, says Conley.
"It has done really well compared to other regions. Apart from social distancing, everyone has to wear a mask, gloves and eye protection on site. That's not just policed by the site managers, but it overseen by the police. If they see people who are not following those rules, or even not wearing a mask correctly, they fine them.
"It forces people to be stricter and stops the spread of Covid. We are also finding that customers are putting just one operator in the basket, to keep the 2m social distancing, meaning people need to hire more machines for social distancing.
"Overall, the UAE has done a really good job and therefore the market is opening right back up."
While Conley confirms that all companies are suffering due to the pandemic, including Johnson Arabia, he does see opportunities for rental growth in the Covid-19 environment. "There are a lot of customers in the UAE that have their own machines, not just mewps, but generators, compressors, etc, and they need a lot of maintaining and there's a cost each month to that.
"In the downturn, I think a lot of the construction companies that normally purchase machines will move away from that and they will rent, as there is no capex involved.
"They will be looking to offload some of their machines and move to rental which, I think will benefit companies like us."
No doubt, the market will take some time to recover and Conley believes rental companies will cut their capex plans and put a hold on purchasing machines.
"I think Covid and the downturn will put rental companies and customers off purchasing machines, because the market is uncertain. We will be extending our machines for a couple more years, and for AWPs that's a long time.
"I do think we will leave it a couple of years before we buy new machines."
Safe operation
On a different subject surrounding health and safety, Johnson Arabia is an approved IPAF training centre. While there are guidelines in place in the UAE for third party operator training, like IPAF, it is not a rule, "But we are trying to do as much as we can.
"It depends on the site. I have worked in the UK and it is stricter there and a lot of our customers are UK or Europe-based, so they have the same rules. But there are smaller sites where they are building a house or doing maintenance that don't expect training."
Nevertheless, says Conley, if there is an accident on site and a local municipality representative comes out to investigate, the first thing they will ask is if the operator involved has third party operator training.
Johnson Arabia makes it its business to ensure a basic level of safety is adopted on all its customers' work sites. "If someone is not trained using our machines they might not use it in a safe manner or might damage the machine, which is a cost us."
Therefore, the company has five members of staff, one of which will go out with each new hire to provide familiarisation training. "They show them the controls, the safety features, what to look for if there are oil leaks or anything like that, so it gives us peace of mind that they know how the machine is meant to operate."