Lasting impact of Covid-19 on rental
By Thomas Allen05 August 2020
Faced by the challenges of the Covid-19 pandemic, rental companies have had to adapt quickly. It has undoubtedly been a very challenging time, but valuable lessons have been learned and some aspects of companies' operations may even have been changed indefinitely.
Kiloutou, for example, was severely impacted at the peak of the Covid-19 crisis in Europe, having to close all 427 depots in its home market of France in mid-March. It also had to close a number of its depots in Italy and Spain, though for a shorter period.
The company's CEO, Olivier Colleau, tells IRN this was done to ensure the safety of Kiloutou's staff, and it gave the company the chance to take stock and prepare protocols for the safe reopening of the network.
"We started reopening the branches in France in early April, with these new safety protocols," says Colleau. "And we progressively opened all the branches until the third week of May, with new ways of working." These included no-contact pick-up and return, and the double cleaning of all equipment, before delivery and after return."
Pausing payments
Also, with customers whose construction sites had been shut down, Kiloutou agreed to pause rental payments and only start charging again once activity was resumed.
"This was important to us and to the customers as well, to behave as partners in this situation because we are in a network with rental companies, customers, and distributors," says Colleau. "We had to, as far as possible, ensure that we were all sharing the same issues and demonstrating solidarity so that we can all get out of this crisis together."
Returning to a new normal
Since May, the situation has changed and the safety protocols have been relaxed to an extent, with customers now able to enter depots – though procedures are not fully back to normal.
In fact, some aspects of business will never return to normal.
For instance, many employees had to work from home during lockdown, and Colleau says, "This was a real-time, real-life experiment, and I know this will have an impact. At Kiloutou, we're not going to completely shift and have all the office workers working from home, but it's likely that we will have people working from home for one or two days a week."
Going online
Kiloutou also saw a significant proportion of customer activity shift online.
"We saw an increase in traffic on the website," says Colleau. "The number of bookings made online increased by 20% in April and May, compared to last year. And we also saw an increase in online enquiries on the website by 40 to 50%. So, for sure, this situation gave a boost to the digital activity of Kiloutou."
Colleau expects there to be a lasting effect from this, since customers and employees have now become accustomed to paperless processes; "Not only Kiloutou but the whole rental industry – and indeed the world – will come out of the crisis with more digital and less paper, which I think is very good news."
One other lasting effect highlighted by Colleau is a social one; "This crisis will show up the difference between companies that take care of their staff and the wider community, and those that don't. And I think after the crisis, it will reinforce the feeling of pride of belonging to companies who did take care."
Over in the US, Sunbelt Rentals also expects some of the operational changes prompted by Covid-19 to be adopted permanently.
Curbside service
For instance, curbside pickup of rented equipment, which was implemented at the onset of the pandemic, is now intended to remain as an offering beyond the Covid-19 crisis.
Said to be a good option for small tools and equipment, and towable items, customers will be able to opt for this contactless method when they make reservations online or by phone.
Katy Lovering, Senior Director of Strategic Initiatives at Sunbelt Rentals, says, "We are heavily focused on our point of sale experience, especially with an eye to 'curbside service', and are working on improved digital tools including e-signature, digital pay, and providing our team members the ability to transact wherever our customers need us to be – whether it's behind our rental counter, out in the rental yard, or on a customer jobsite."
Renewed digital focus
The company has also seen a shift towards online ordering, which has prompted the company to put a renewed focus on its digital channels.
"While renting equipment online may not be the normal course of business for some, especially prior to Covid-19, we've seen record numbers of online orders over the last several months," Lovering says.
"This means that we need to continue to evolve and provide an omni-channel experience to our customers, for today and for the future."
She adds, "Because our customer touchpoints happen along the lifecycle of the transaction, we are also focused on making digital improvements in the areas of logistics and field service. We want to ensure that our customers have transparency regarding actions Sunbelt is taking – like responding to a service call – in real-time."
Keeping clean
Other new practices include the introduction of stringent guidelines – as directed by the CDC (Centre for Disease Control and Prevention) – for cleaning, sanitising and handling equipment in order to reduce the risk of contagion.
For customers who enter depots, Sunbelt asks that they adhere to social distancing guidelines, including wearing a face covering. In addition, the company has installed signs requesting that customers do not enter if they have been exposed to the virus.
Regarding its internal operations, Sunbelt has taken special measures to safeguard its employees and keep them informed. This includes the creation of an internal task force that serves as a central hub for communications, procedure and process changes. Also, leadership teams are in regular communication, and an online resource centre has been created for employees.
Lovering said, "Throughout this pandemic, it is critical that we keep our doors open and our employees and customers safe."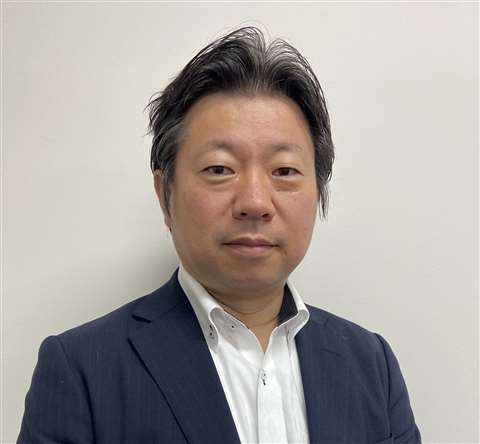 Guidelines in Japan
Meanwhile, in Japan there was no government-enforced lockdown, but guidelines were issued, according to Naruhito Konuma, Executive Managing Director of the Sales Division at Japan-based Aktio Corporation.
"Based on these guidelines, the company's Novel Coronavirus Response team took the decision to implement measures to prevent infection," he said.
These include the installation of protective screens and the disinfecting of rental equipment upon return.
He also said online meetings have become commonplace, which has reduced time and money spent on travel.
Aktio already had an online order system in place, but it is planning to increase the speed of its electronic processes as a result of the pandemic, according to Konuma.
The company expects construction sites in the country to continue operating, though with restrictions in place, and it has been making efforts to provide information and updates to customers through its website.
Nationwide shields workers
UK-based access rental specialist Nationwide Platforms has introduced SkyShield, designed to protect people working in truck-mounted platforms from the spread of Covid-19.
Developed by the company's research and development division, BlueSky Solutions, SkyShield is a lightweight screen that provides a physical barrier across a basket.
It ensures that the MEWP operator and occupants in the platform basket do not cross-contaminate. The screen is transparent to maximise operator visibility and communication.
This allows workers to carry out tasks at height safely when they are unable to maintain a 2m distance within the confined space of the basket.
Alexis Potter, Director of Specialist Vehicles and Tracked Booms at Nationwide Platforms, said, "This is just one of many safety measures we are offering our customers to help protect them from the risks of Covid-19.
"Ensuring workers maintain two metre distancing when it comes to using MEWPs can be very challenging – especially when the majority of platform baskets measure less than two metres.
"The use of SkyShield when using our truck mounts is the perfect solution to this problem and once installed the customer is free and, importantly, safe to carry out the job at hand."
Association action
Rental associations across the board have been making a concerted effort to support their members through the pandemic. Here are some examples of the work being done.
ARA
The American Rental Association (ARA) released a Healthy Work Practices Guide for construction equipment rental companies.
Based on expertise from the US Centres for Disease Control and Prevention (CDC) and the World Health Organisation (WHO), it provides members with consistent, practical guidance on measures to minimise exposure to Covid-19 for customers, staff, vendors and guests.
Among other things, the guide offers general information on microbes and viruses, personal protective equipment (PPE), cleaning supplies, equipment needed for social distancing, and how to prepare a facility, vehicles and employees for work.
The guide is part of the ARA's new 'Clean. Safe. Essential' programme designed to help members provide a safe service to customers throughout the pandemic and beyond.
Another aspect of the 'Clean. Safe. Essential' programme was recently launched: an online cleanliness training course. Available through the association's online platform RentalU, the course includes a range of learning modules to help members ensure the safety of their rental operations.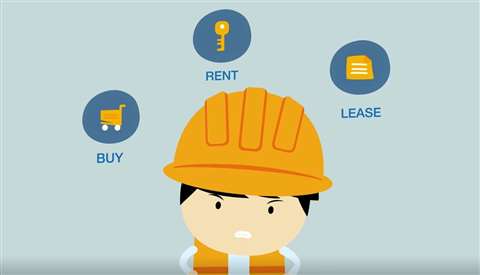 ERA
Aside from launching an information page on its website, which includes updates from rental associations, general construction sector updates and European policy updates, the European Rental Association (ERA) has also been promoting the benefits of rental during the crisis.
Given the uncertainty about future construction activity, the ERA has suggested that rental could provide a solution to contractors who are reluctant to invest in owned equipment. The association has created a video to publicise its Total Cost of Ownership (TCO) Calculator.
The calculator is available on the IRN website.
ASEAMAC
Spanish rental association ASEAMAC is preparing a Covid-19 protocol that will outline a common set of criteria for all companies in the sector to minimise the risk of spreading Covid-19 through equipment rental activities.
This will enable rental firms to certify that they have taken a series of measures to minimise the risks of contagion during the delivery, return and maintenance of rental equipment.
The guidance will take into account different types of rental machinery and the protocols set by the Spanish government's Ministry of Health, grouping them according to each type of rental activity.
HRIA
Australian rental association HRIA has also published guidance to help its members ensure their operations are safe.
The COVIDSafe Guide is based on a set of National Covid-19 Safe Work Principles agreed by government bodies across Australia.
The guide is designed to assist those reopening premises following closure as well as those who have remained open throughout the crisis.
The scope of the guide is broad, so users are required to develop or revise the COVIDSafe plans that apply to their particular situation, and to tailor the guidance to comply with any local requirements.
The guidance is being updated as new government information becomes available.