Top 10 transport companies 2020
By Alex Dahm and Leila Steed03 September 2020
International Cranes and Specialized Transport magazine has published its annual ranking of the world's largest specialized transport companies.
The IC Transport 50 (T50), which ranks companies according to the total carrying capacity of their equipment fleet, is now in its 16th year.
Overall the full 2020 T50 list shows the combined total fleet capacity is up by 6.7 percent. The impact of Covid-19, however, is continuing to create a greater mix of ups and downs, as companies adapt their fleets and operations.
The 2020 IC T50 also shows the effects of Mammoet's 2019 acquisition of its largest competitor, ALE. With this ripple effect also impacting the rankings, let's take a look at how the world's top 10 largest transport companies lined up in 2020…
Top 10 transport companies 2020
10. Maxim Crane Works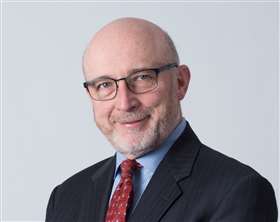 A T50 index of 48,822 tonnes brings Maxim in at number ten on this year's ranking. The US-based company, which appointed a new chairman earlier this year, is continuing to climb the T50 after reaching 14th place in 2019 and 26th place in 2018. Over the past year the firm has increased its carrying capacity by over 6,000 tonnes. Its fleet now comprises 569 tractor units and its specialized trailers can carry 39,971 tonnes, while its modular trailers have a capacity of 8,851 tonnes.
9. ATS Specialized
In a shake-up of its operations, ATS has expanded and diversified its equipment fleet with the addition of modular trailers. The business, which has been run by the Anderson family for three generations, had previously relied solely on a fleet of specialized trailers. Now it has a T50 index of 59,976 tonnes, with 58,792 tonnes of capacity provided by its specialized trailers and 1,184 tonnes from its new modular trailers.
8. NTC Logistics India
At number eight, NTC enters the top 10 with a T50 index of 60,694 tonnes. Previously in 11th place on last year's T50 ranking, the past twelve months have seen the business open three new depots, add a further 300 employees and increase the size of its equipment fleet. NTC now has 833 tractor units and carrying capacities of 15,298 tonnes from its modular trailers and 45,396 tonnes from its specialized trailers.
7. Barnhart Crane & Rigging
With transport capacities of 28,668 tonnes from modular trailers and 32,946 tonnes from specialized trailers, Barnhart jumps from tenth place last year to number seven this year. Founded in Tennessee, USA, Barnhart added around 6,000 tonnes of transport capacity to its fleet and now has a 2020 T50 index of 61,614 tonnes.
6. Daseke
For a second year in a row, Daseke has increased the capacity of its fleet by around 18,000 tonnes. The company has a 2020 T50 index of 79,061 tonnes, with 72,663 coming from its specialized trailers and 6,398 from its modular trailers.
5. Landstar
A non-mover on the T50 ranking, Landstar's fleet of specialized and modular trailers provide the company with a T50 Index of 101,461 tonnes. In addition to boasting the largest tractor fleet –10,243 units – Landstar also has the highest number of depots of any company on the T50 Index, with more than 1,300 branches worldwide.
4. Fagioli
Italian company Fagioli maintains its fourth place ranking for another year. The firm, which has the smallest number of employees of any company on the T50, has a fleet capacity of 112,620 tonnes. So far 2020 has seen Fagioli complete numerous projects, including the transport of four industrial bullets weighing between 250 and 460 tonnes each from Italy to Croatia. The company also completed the installation of the new Genova San Giorgio bridge in Genoa, Italy, which replaced the Morandi Bridge after it collapsed in 2018.
3. All Erection & Crane Rental
With a T50 index of 120,840 tonnes, All Erection & Crane Rental has leapt up three places from number six in 2019 to third place on the 2020 ranking. Over the past year the company has increased the transport capacity of its fleet by more than 50,000 tonnes, with 90,340 tonnes provided by its modular trailers and 30,500 tonnes from its specialized trailers. All Erection & Crane Rental is one of North America's largest privately-owned heavy transport firms, employing around 1,500 people in the USA and Canada.
2. Sarens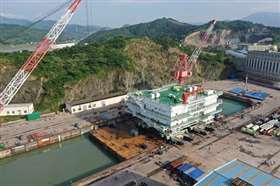 Having maintained its equipment fleet's lifting capacity over the past year, Sarens now moves to number two on the 2020 ranking – up one place on last year. One of only four non-American businesses in the 2020 top 10, the Belgian company has a T50 index of 142,654 tonnes. In 2020 Sarens used its 132,594 tonnes of modular trailer capacity and 10,060 tonnes of specialized trailer capacity to complete numerous projects. These included the transport of a transformer module for the Jiaxing #1 offshore wind farm off the coast of Ningbo, China, and the transport of a ship's hull for Karstensen shipyard in Poland. In keeping with the company's success, Sarens Group CEO, Wim Sarens, will be a speaker at this year's ESTA Awards of Excellence.
1. Mammoet
Mamoet takes the number one spot on this year's IC T50 top 10. With the acquisition of industry competitor ALE completed in 2019, Mammoet now boasts an IC T50 index of 357,650 tonnes – more than 200,000 tonnes more than Sarens in second place. Over the past year the Dutch company has completed a number of unique projects, including the two-year lifting and heavy transport project at the Dangote refinery in Nigeria, Africa, and the lowering of the Joe Louis Arena roof as part of a demolition project in Detroit, Michigan, USA.
To gain more insight into this year's industry trends, download the full T50 list and analysis in the August issue of International Cranes and Specialized Transport.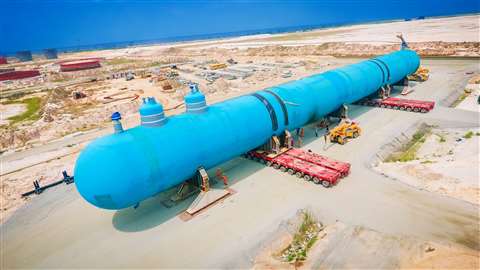 The Transport 50 Index is calculated using the total carrying capactiy in metric tonnes of all specialized transport equipment in a company's fleet. The two main sections are specialized trailers and modular trailers and SPMT (self propelled modular transporter).