Lumber shortage curtails US homebuilding
By Jenny Lescohier09 September 2020
It's good news that US homebuilding is seeing an uptick despite the havoc Covid-19 is wreaking on other parts of the construction industry and the general economy. There's just one problem… lumber is so scarce it's delaying projects and significantly driving up costs.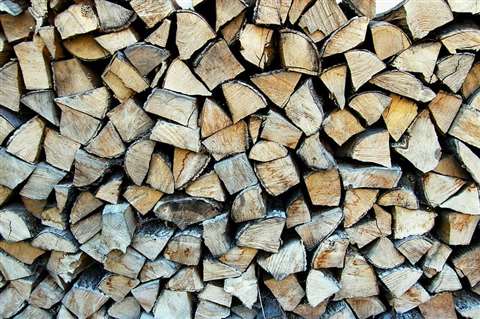 Pandemic-related lockdowns in the spring caused sawmills across the nation to close, resulting in a shortage of lumber on the market. Meanwhile, a surge in home renovations and do-it-yourself projects, coupled with a rise in new home construction, are increasing demand.
Reduced supply plus increased demand is a recipe for higher prices, and according to figures from Random Lengths reported in Fortune, the price of lumber has skyrocketed 134% year over year.
"This is a severe lumber shortage. Demand is hot and continues to be strong. In the next month or two it's going to continue to be elevated," Dustin Jalbert, senior economist at Fastmarkets RISI, was quoted.
With lumber mills slow to reopen in an uncertain economy and demand growing, the price of lumber has jumped to about $800 per thousand board feet, The Advocate reported. That's up from a mid-April low of around $320 but also is well above a pre-pandemic price of about $425.
"Where we were spending $50,000 on lumber, we're now spending $75,000," Cris Pike, principal and chief executive officer of Baton Rouge-based custom home contractor Canebrake Builders, was quoted. "Ultimately, we have to pass the cost along to the buyer."
Pike said a sheet of plywood that cost $8 in February now costs $20.
When the pandemic arose last spring, Jalbert reported, it was largely assumed housing would slump or crash. But housing and new home construction has surged back this summer with sales of new homes hitting their highest levels since 2006 in July, jumping 36% year over year, and housing starts climbing 22.6% in July.
A combination of lower interest rates, an influx of first-time millennial home buyers, and a 50% rebound in the S&P 500 has combined to create a hot housing market despite a double-digit unemployment rate, Fortune reports.
Around 40% of all lumber goes toward repairing and remodeling homes, Jalbert was quoted. During the pandemic, DIY projects have gone through the roof, so to speak, as Americans took advantage of their time at home.
On a down note, the 134% increase in lumber prices has added around $14,000 to the cost of building a new home, according to a calculation by the National Association of Home Builders (NAHB).
Most of that cost is getting passed from the builder to the consumer, Robert Dietz, chief economist for the NAHB told Fortune. The median price tag for new homes sold in July was $330,600, up $22,300 from July 2019, according to the U.S. Census Bureau. For every $1,000 increase in home price, around 150,000 US families get priced out, Dietz reported.
The NAHB sent a letter to President Donald Trump this summer, asking him to reach out to domestic lumber companies and encourage them to ramp up production to meet demand. They're also asking the president to reopen trade talks with Canada and reach a new agreement on softwood lumber imports. The association said US tariffs on Canadian lumber are averaging more than 20%.
Will there be relief anytime soon? Jalbert at Fastmarkets RISI told Fortune lumber supplies will be limited for months, but could start to level off by the end of the year.