Mini excavators: Small size, big popularity
By Andy Brown16 November 2020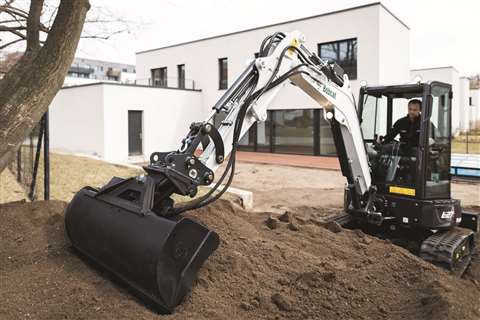 Mini excavators are one of the quickest growing equipment types, with the machine's popularity seemingly ever-increasing. According to data from Off-Highway Research, global sales for the mini excavator were at their highest point ever last year, at over 300,000 units.
The major markets for mini excavators have traditionally been developed countries, such as Japan and those in Western Europe, but the last decade has seen their popularity rise in many emerging economies. Most notable of these is China, which is now by far the biggest mini excavator market in the world.
Considering that mini excavators essentially replace manual labour, this is perhaps a surprising turnaround in the most populous country in the world where there is certainly no shortage of workers. Although all is perhaps not as it seems in the Chinese market – see the box out 'China and mini excavators' for more details.
One of the reasons for the mini excavator's popularity is that it is easier to power a smaller and more compact machine with electricity rather than the traditional diesel power. It is the case that, especially in city centres of developed economies, there are often strict regulations regarding noise and emissions pollution.
There is no shortage of OEMs that are currently working on, or have released electric mini excavators – back in January 2019 Volvo Construction Equipment (Volvo CE) announced that, by mid-2020, it will begin to launch a range of electric compact excavators (EC15 to EC27) and wheeled loaders (L20 to L28) and stop new diesel engine-based development of these models.
Another OEM looking at electric power for this equipment segment is JCB, with the company's 19C-1E electric mini excavators. The JCB 19C-1E is powered by four lithium-ion batteries, providing 20kWh of energy storage. This is enough for a full working shift for the majority of mini excavator customers on a single charge. The 19C-1E itself is a powerful, compact model with zero exhaust emissions at point of use and one that is considerably quieter than a standard machine.
Going electric
JCB recently sold two models to London-based J Coffey Plant, with Coffey Plant Division Operations Manager Tim Rayner commenting, "The major benefit is no emissions at point of use. Our workers are not subjected to diesel emissions when using the 19C-1E. Confined areas are now clearer and safer to work in too, as there is no longer a need for emissions control equipment such as extraction units and ducting. The JCB electric minis bring value to the business and the industry as a whole."
Another OEM looking at electric power is Kubota. "In recent years mini excavators powered by alternative fuel sources – such as electric – have seen a surge in popularity," says Glen Hampson, business development manager construction at Kubota UK.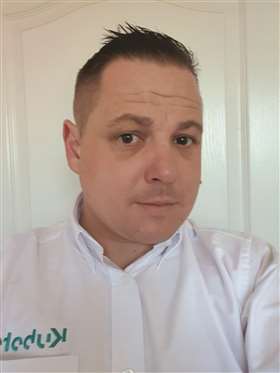 "The main driver behind this is that electric equipment gives the operator the ability to work in regulated low emission zones. Electric machinery can also enable work to be carried out in confined spaces underground without producing harmful emissions. It's reduced noise output also makes it great for construction work in urban or heavily populated environments."
Kubota launched a prototype electric compact mini excavator in Kyoto City, Japan, at the start of the year and Hampson adds, "At Kubota, our main priority will always be the development of machines that match the needs of our customers – the development of electric machines will allow us to do just this."
Bobcat recently announced that it was launching a new R-Series mini excavators from 2-4 tonne with a new range of five compact excavator models: the E26, E27z, E27, E34 and E35z. One of the standout features for this range is said by the company to be the Cylinder-Inside-Boom (CIB) design concept.
According to Miroslav Konas, product manager, Bobcat Excavators Europe, Middle East and Africa (EMEA), "The CIB system aims to overcome what has been one of the weakest points in any mini-excavator – the vulnerability of the boom cylinder to damage such as that caused by colliding with the sides of trucks and other vehicles when loading waste and building materials.
"It does this by enclosing the hydraulic cylinder inside an extended boom structure, thus avoiding collisions with the top of the blade and the sides of vehicles. In fact, the boom structure protects the hydraulic boom cylinder in any position of its movement."
Operator comfort
With the lack of skilled operators in the industry, keeping those behind the stick happy has never been more important. Volvo CE claim that the new 6-tonne ECR58 F generation compact excavator has the most spacious cab in the industry.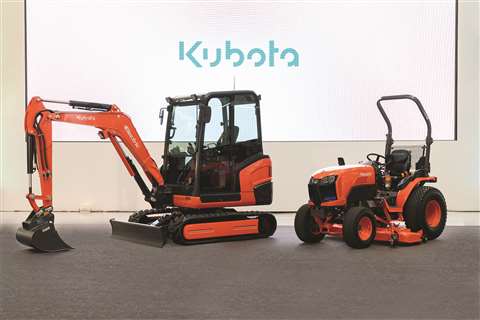 Operator well-being, confidence, and safety are supported through a simplified workstation and user-friendly experience. The seat-to-joystick position has been revised and improved, while still being suspended together – a technic that Volvo CE says it introduced to the industry.
Designed to offer the highest levels of operator convenience, the cab features soundproofing, numerous storage areas, and 12V and USB ports. A fully opening front window and slide side window contribute to all-around visibility and operators have an automotive style jog wheel, five inch colour display and easy-to-navigate menus.
Operator comfort is indeed important, but another reason for the general popularity of the mini excavator segment is the ever-increasing range of attachments on offer. For instance, Volvo CE's ECR58 has a wide range of attachments which are easy to switch over, including buckets, breakers, thumbs, and the new Tilt Quick Coupler.
Talking about the mini excavator's rise in popularity, Chris Sleight, managing director, Off-Highways Research, highlights attachments, saying, "At the lighter end, the range of attachments available mean it [a mini excavator] is often favoured over workers using hand-held air-powered tools. This is partly because this can be helpful in reducing workers' exposure to noise and vibration, and also because it removes the worker from the immediate vicinity of the tool."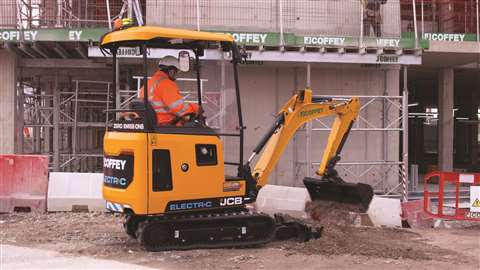 Sleight also adds that, "In Europe and even North America the mini excavator is replacing other types of equipment. At the top end of the scale, its smaller footprint and ability to slew through 360 degrees means it is often now favoured over backhoe loaders."
Bobcat's Konas agrees with the importance of attachments, saying, "The various types of bucket we offer are still the main 'tool' from among the 25 different families of attachments we offer for our mini excavators, but we see a trend developing with more advanced hydraulic attachments growing in popularity. That's why we developed our A-SAC system, which together with up to five independent auxiliary circuits available on our machines, we believe makes Bobcat the most advanced brand on the market to operate such complex attachments.
"Combining the arm-mounted hydraulic auxiliary lines and the optional A-SAC technology together enables a wide choice of machine customisation options to match any attachment requirement, further enhancing the role of these excavators as excellent tool carriers."
Remote monitoring as a growing trend?
Hitachi Construction Machinery (Europe) has published a white paper on the future of the compact equipment segment in Europe. In it they point out that 70% of the mini excavators sold in Europe are under three tonnes, helped by the fact that it is relatively straightforward to obtain a licence to tow one of these models on a trailer with a regular driving licence.
The White Paper predicts that remote monitoring will play an increasingly important role in the compact construction equipment market, of which mini excavators are an important part. The report says, "Tracking the location of compact equipment is particularly important, given that it moves frequently from one job site to another.
"Location and working hours data can therefore help owners, especially rental companies, with planning, enhancing efficiency and scheduling maintenance. Accurate location information is also vital from a security point of view – it's much easier to steal a smaller machine than a larger model, and theft of compact equipment is therefore more commonplace."
Different manufacturers offer various telematics packages with their mini excavators; there is no industry standard. Hitachi mini excavators are connected to its remote monitoring system, Global e-Service, and the data can also be accessed via smartphone.
While location and working hours are key bits of information, the report speculates that the next-generation of equipment owners will want to view more detailed data. "Owners want access to more data from manufacturers. One reason for this is the influx of a younger, more tech-savvy generation of customers, who can better understand and analyse data to improve productivity and efficiency."
New model from Takeuchi
Japan-based manufacturer launches new compact hydraulic excavator
Takeuchi has recently launched the TB257FR compact hydraulic excavator, successor to the TB153FR. The new excavator features a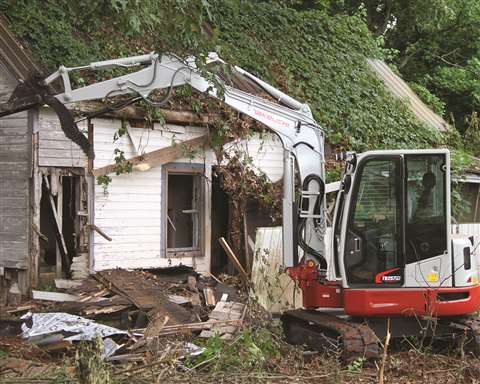 side-to-side offset boom combined with the tight tail swing enabling it to rotate fully with very little overhang.
The TB257FR has an operating weight of 5,840kg (5.84 tonnes), a dig depth of 3.89m, maximum reach of 6.2m and bucket breakout force of 36.6kN.
The side-to-side boom feature enables the TB257FR to dig offset to the right or left side without needing to reposition the machine. In addition, this feature allows more of the counterweight to remain in line with the center of the machine, enhancing stability.
Another advantage of this system is said to be the boom's ability to be stowed over center which allows it to perform a full rotation nearly within the width of the track. This makes it ideal for working in a variety of confined jobsites including road and bridge work, city streets, and in between buildings.
"Takeuchi is excited to offer our customers the TB257FR," says Toshiya Takeuchi, president of Takeuchi. "Takeuchi's commitment to our tradition of innovation and advancing technology is showcased in this machine. The side-to-side offset boom allows for greater working versatility, and the low center of gravity and optimised counterweight placement creates an extremely stable platform with lifting capabilities similar to that of a conventional machine."
China and mini excavators
Danger of saturation of the market due to lower price points
Shi Jang from Off-Highway Research sounds a note of caution regarding the Chinese market and mini excavators, warning that the market may be approaching saturation. This is because some Chinese OEMs, looking to rapidly increase market share, have reduced the selling price of their mini excavators by around 20%. Thus, while sales are increasing, the profit margin has been squeezed and there are now more machines in the market than ever before.
"Mini excavators have seen their selling price drop by at least 20% compared to last year and international manufacturers have seen reduced market share because they are not able to reduce their prices as much due to their high specification design of machines. They are prepared to launch some cheaper machines in the future, but the market is now filled with low-priced machines," Shi Jang notes.
"This low price has attracted many new customers to buy the machines, but when there are too many machines in the market and not enough work, the market will fall. Despite these good sales the leading manufacturers have seen their profits squeezed because of the lower price points."
Jang adds that the lower prices has made it difficult for dealers to make a profit and that promoting sales by lowering prices is likely to negatively impact future sales.