All Confidence surveys Articles
Australia's construction industry registered "a marked decline" in September, led by "substantial" falls in commercial and apartment building activity, according to the latest report by the Australian Industry Group - Housing Industry Association (HIA) Performance of Construction Index (Australian PCI).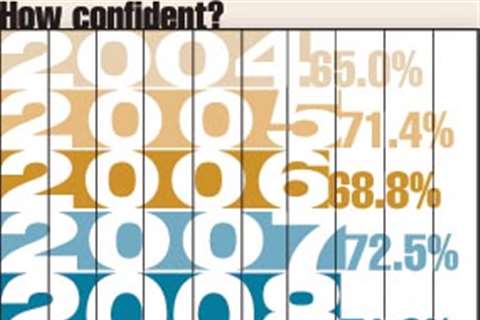 A great outlook globally, although with some clouds gathering – possibly – over North America. This year's Access Confidence Survey reflects the current popular view of the access market. Murray Pollok reports.
International Rental News (IRN) is now conducting research for its annual Rental Confidence Survey.
The world's rental companies and equipment suppliers remain generally confident about prospects for the rental market in 2008, although there are signs of caution from the US.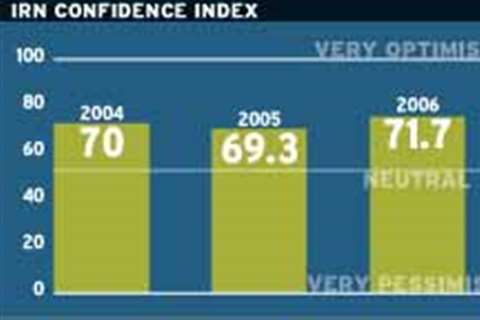 It is easy to misinterpret, or 'over-interpret', the results of our IRN Confidence Survey. There is lots of data on these pages - reflecting the opinions of almost 300 rental companies and suppliers around the world - and it would be easy to focus on some of the caution and perhaps nervousness that is evidently creeping in from some areas, particularly North America.
January saw a month-on-month downturn in European construction activity. But although current activity levels are falling, the industry is up beat about the future. Chris Sleight reports.
In January CE asked respondents whether they thought there would be a serious economic crisis in 2008. Most were positive, with 74% of respondents saying they didn't think there would be a crisis this year.