All Haulers Articles
Komatsu has introduced the new Stage IIIA HM250-2 articulated dump truck (ADT) to the European market.
Stirlingshire, UK-based Denny Plant Hire currently has 2 of its 6 Terex ADTs on rental to contractor Pattersons, which is extracting sand and gravel from a quarry in Throsk.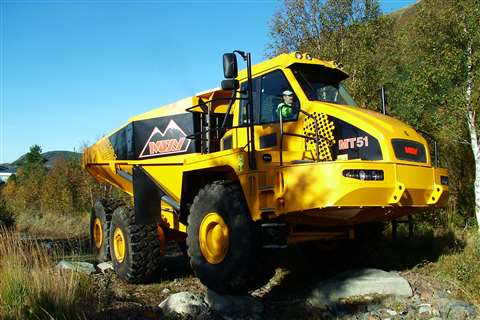 Operating a quarry has never been cheap, but with fuel costs sky-rocketing it is a more expensive business than ever. But the latest loaders, haulers and excavators on the market are also more fuel-efficient than ever and great strides are being taken to improve further. Chris Sleight reports.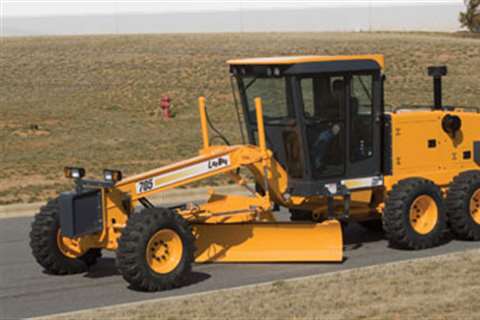 US-based VT Leeboy has launched its new 705 Motor Grader with joystick control. The right and left hand joysticks are built-in to the operator's chair and control all grader functions. The control console has a touch pad colour screen with basic instrumentation and menu-driven diagnostic capabilities.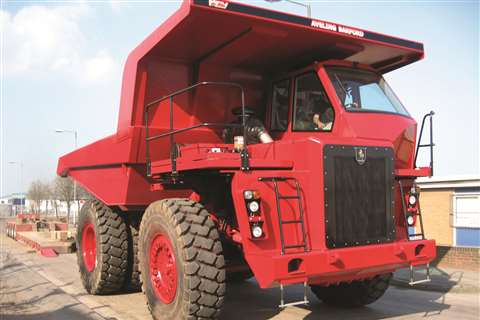 RDT, the AB51, since it acquired Aveling-Barford's range in 2005. Developed from the RD44 Aveling Barford model, it has a 51 ton (46,3 tonne) payload capacity.
The UK's Lynch Plant Hire has expanded its impressive 800-machine fleet with the purchase of 20 Terex ADTs. A mix of TA25 and TA30s they will be put to work on demolition and construction sites across the UK, according to managing director Merrill Lynch.
Bell Equipment's GPS-based Fleetm@tic system is available in three packages - Fleetm@tic Lite, Fleetm@tic Std and Fleetm@tic Max.
Greater fuel efficiency, easier service and maintenance requirements, coupled to more comfortable cabs, are pushing product development as manufacturers aim to meet European legislation on emissions and vibration and contractors' demands for ever more productive and economical haulers. Richard High reports.
Terex Corp is launching new 2 t capacity site dumpers that will eventually replace the much larger 2 t PS2000 and PT2000 models. Patrick Hill reports from the launch in the West Midlands of the UK.