All Safety & training Articles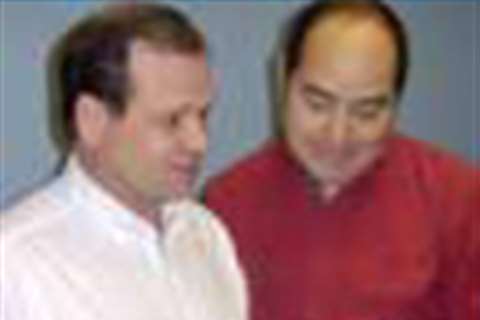 Aerial lift rental yard Trico Lift achieved an accident-free record without any lost work time or recordable incidents last year. The company, located in Millville, NJ employees almost 100 people with offices in Maryland, Virginia, Pennsylvania, Ohio, and another location in South Plainfield, NJ. Collectively, the company has a fleet of nearly 3,000 aerial equipment pieces.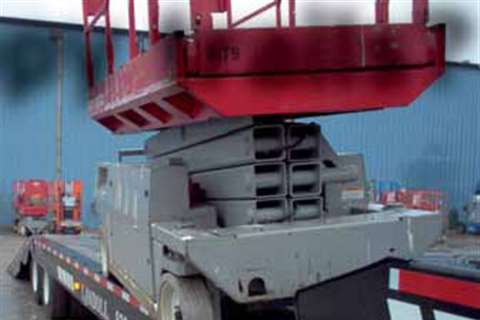 Rental yard delivery personnel need more than a clean driving record and sense of direction. The transportation of equipment is a land mine of risks and hazards, say safety professionals. ALH reports
A thorough training program that is designed to really educate the end user is not a quick presentation briefing but a full review of hazards and risks associated with multiple types of equipment they will be using.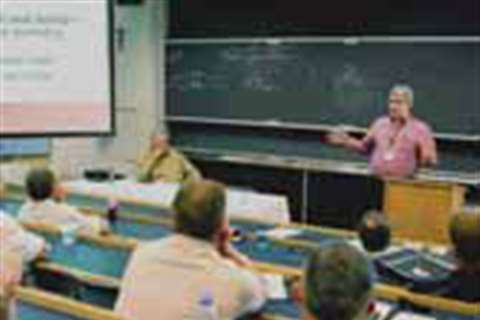 The International Bricklayers Union and Allied Craft Workers are trained in the safe use of mastclimbers by trainers from AWPT.
The first Europlatform conference took place in Basel on 11 September, attended by over 100 rental company managers, equipment dealers and manufacturers. Murray Pollok reports on the event.
There has recently been a lively debate in the US about the wearing of harnesses in scissor lifts, with no consensus yet established – unlike in Europe. Murray Pollok reports.
Iraq's largest dam is at risk of an imminent collapse that could send a 20 m high wave of water into Mosul, a city of 1.7 million people, according to the latest assessment by the US Army Corps of Engineers.
Mandatory certification for crane operators has been delayed in British Columbia, Canada.
New guidance issued by the Occupational Safety and Health Administration (OSHA) in the US is designed to help employers select and use the appropriate slings when handling and moving materials.
As an international association with members in 47 countries, SC&RA is concerned about the impact of varying geographical considerations on companies in our industry throughout the world. For example, are there similarities between the main causes of accidents involving trucks in Europe and in the United States? Two recent studies provide an opportunity to begin making useful comparisons.
As always, the focus of SC&RA's annual Crane & Rigging Workshop, 20-22 September at the Westin Crown Center, Kansas City, Missouri, US was on changing technologies,equipment and methods for safe, profitable operations.
Each year in the UK five workers are killed and about 2,000 seriously injured in falls from vehicles, according to the Health and Safety Executive (HSE). Most of them are low falls from the load areas of heavy goods vehicles.