All Stock markets & shares Articles
The value of shares around the world has sunk like a stone over the first few weeks of the year due to a worsening outlook in the US and the continued effects of the global credit squeeze. Chris Sleight reports.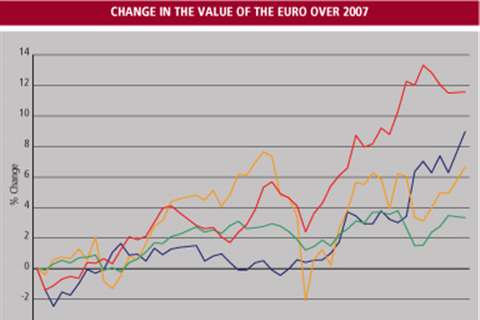 The stock markets had more ups and downs than usual in 2007, with record highs being followed by the fall-out from the credit crunch. There were some gains to be had, but it was still the most difficult year since 2002. Chris Sleight reports.
IRN's regular Rental Share Index, a monthly share price tracker of rental company shares.
Strabag SE, Austria's largest contractor, raised € 1.33 billion (US$ 1.91 billion) in its October Initial Public Offering (IPO) of shares.
Stock markets may not be as worried about the sub-prime crisis as they were a few months ago, but now the rising oil price is giving cause for alarm... again. Chris Sleight reports