All Concrete Pumps Articles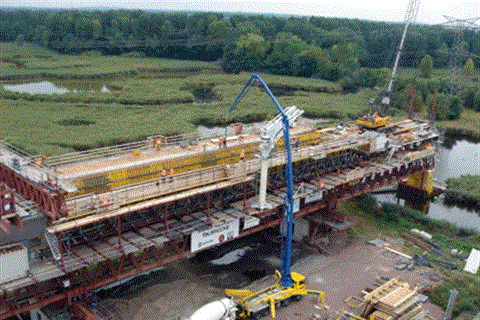 A six-year project to construct Germany's longest bridge is underway in the Saale District of Sachsen-Anhalt.
In one of the boldest moves to date by a Chinese manufacturer, last September saw a consortium including Zoomlion acquire Italian concrete equipment manufacturer Cifa. According to marketing director Kenny He, the addition will mean a bigger distribution network for both brands
Despite the downturn in the US market and increasing competition from the Far East, concrete machinery manufacturer Schwing remains confident about its global market position.
Imer designed its new concrete pump, the Booster 15, specifically for rental companies and to be "particularly easy to deliver to difficult job sites," said Riccardo Giannettoni, sales director.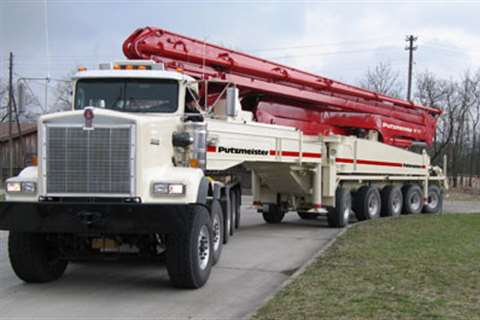 Putzmeister is celebrating its 50th anniversary in style with the launch of the largest concrete truck pump in the world, the 70 m vertical reach M 70-5. The first machine off the production line has been bought by Associated Concrete Pumping of Sacramento, California, US.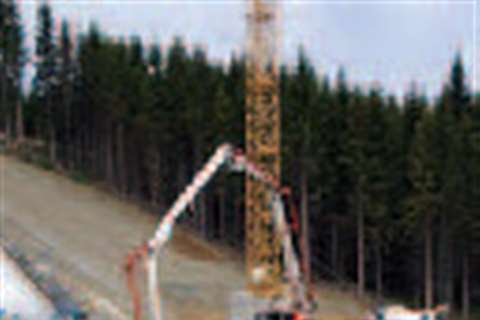 Joint Venture Contractors Heitkamp and Bauer Spezialtiefbau will need more than 95000 m3 of concrete to complete construction of a new lock chamber on the Mittellandkanal near Wolfsburg.
The boom in the European construction industry has seen concrete pumping and placing equipment in high demand. Contractors are demanding machinery that can complete jobs quickly in increasingly confined spaces.Becca Wilkins reports.
The first Chinese-owned construction equipment factory on US soil is under construction