Major recognition for O'Donovan
London based waste management business O'Donovan Waste Disposal has been named in the first FT Future 100 list, produced by British newspaper the Financial Times in partnership with data provider Statista and supported by law firm Mishcon de Reya.
Compilers of the list said they sought to find fast growing United Kingdom-based companies that are also making an impact on their industry, or wider society.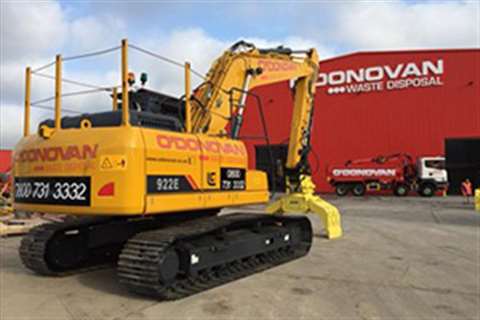 O'Donovan Waste was included for the positive effects of its environmental, social and governance policies and its consistent revenue growth.
"These are the companies which can rise to the challenges that they face in the modern business world and define their own path rather than waiting for events to shape them," said Nick Davis, head of corporate at Mishcon de Reya.
"We look forward to watching their progress in the coming year."
Jacqueline O'Donovan, managing director at O'Donovan Waste, said: "It is a huge achievement for us to be listed as an FT Future 100 UK company.
"We have worked hard to be at the top of our game in our sector and this recognition of our effort and passion to be the best is fantastic as we continue to grow and evolve our company."