'Record' construction industry growth for Australia
By Andy Brown09 June 2022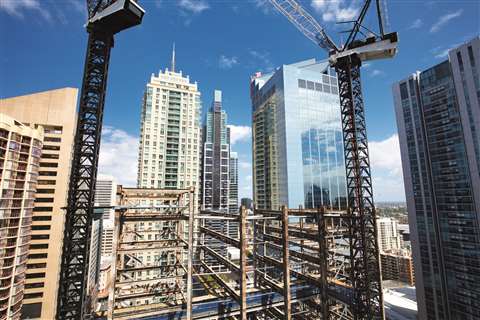 The Australian construction industry is predicted to see record growth of 4.3% in 2022 and a three year compound annual growth rate of 2.6% between 2023 and 202, according to a new report from GlobalData.
Australia held a general election in May in which a new Labor government was elected – it is expected that the new government will continue to invest in infrastructure. For example, Labor has committed to provide AUD$374.4 million to begin corridor acquisition and early works on a fast rail link between Sydney and Newcastle.
The line is expected to be the first phase in a future potential high-speed rail line between Sydney and Brisbane. Labor has also signalled its intention to support Melbourne's AUD$36.7 billion Suburban Rail Loop development, committing AUD$1.6 billion towards the AUD$21.4 billion eastern section of the project.
"While the Labor government's investment in transport infrastructure has yet to be fully outlined, it is expected to maintain much of the significant investment seen in the sector in recent years," said Willis Rooney, economist at GlobalData.
"Measures to tackle climate change played a prominent role in Labor's election campaign. Central to Labor's climate strategy is its 'Powering Australia Plan', which outlines a comprehensive reduction of emissions and expansion of renewable generation by 2030.
"Significant opportunities within Powering Australia for the construction industry include the $15 billion 'Rewiring the Nation' policy, which aims to accelerate the construction of high-voltage infrastructure to accommodate a significant planned increase in large-scale renewable energy."
It is expected that a total of 30,000 new social and affordable housing properties will be constructed over the next five years, funded by investment returns from the AUD$7.5 billion Housing Australia Future Fund.
The May-June issue of International Construction has an in-depth report on the Australian construction market. Click here to read the issue.