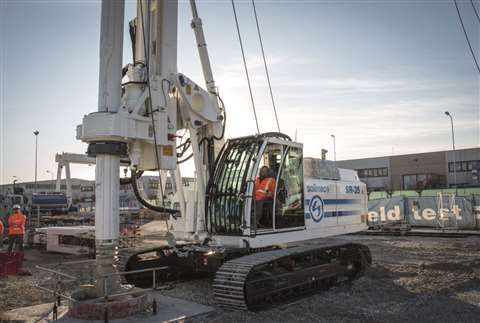 The latest piling rig from Soilmec – the SR-35 Evo – promises to combine power and ease of use with some of the latest technology in the construction arena.
The base machine has a compact geometry allows for rapid shifting from transport to a working configuration, and it can be moved without detaching the Kelly bar, reducing setup time.
The SR-35 Evo is equipped with a Cummins Stage V engine which, according to Soilmec, promises 12% more power than the SR-30, with 5% lower fuel consumption.
In terms of connectivity and accessibility, the rig has a DMS 4.0 system, based on Internet of Things technology, enabling some of Soilmec's most advanced automatic functions, including Autodrilling, Autorotary, mast assisted lifting and automatic return to the hole centre.