'We can't afford to be rigid' - new Cramo CEO
By Helen Wright30 March 2016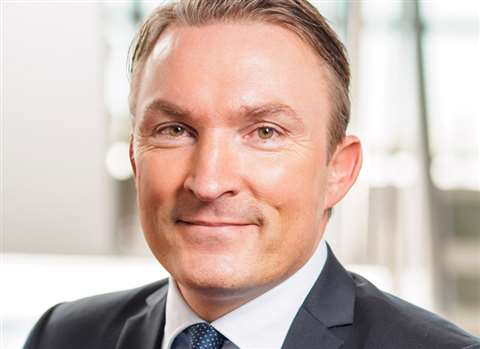 Leif Gustafsson, the new CEO of Finnish rental company Cramo, said he would be investing in big data (gathering large amounts of information) and training of personnel to take the company forwards.
Mr Gustafsson took the reins on 1 March after Vesa Koivula retired. He said the company had changed dramatically – expanding over 12 years to have operations in 15 countries, and growing its turnover from €59 million to €668 million in 2015.
"Our particularly effective strategy has been to be a model company in the rental sector and to seek growth from other European countries," Mr Gustafsson said, adding that his most important task would be to nurture a common strategy in all the countries in which Cramo operates.
"It is particularly challenging to be a strong rental company both on a local and a global level. Global conditions can change rapidly, affecting the construction industry and as a result also our own operations. We can't afford to be a rigid and slowly moving global company; the competition is too strong for that in all the countries where we operate," he said.
Cramo has worked hard to both grow and standardise its processes and operations. Mr Gustafsson noted that the rental sector was also seeing large changes taking place, with the importance of big data and information management becoming well established in the sector.
"We can no longer make decisions based on just a gut-feeling; there must be a foundation of solid facts," Mr Gustafsson said.
"We increasingly make use of big data as a tool in our customer service operations, for example when forecasting our equipment needs. Using data we can be more flexible and react more quickly to our customers' needs.
"We have worked through our common values and started changing our whole company culture. In a global company, the whole personnel must know what they are working towards." Mr Gustafsson added that attracting new talent to the company was another key goal.
Before moving to Cramo, Mr Gustafsson was CEO of Stena Recycling International. In addition, he has also worked as YIT Sweden's CEO and also for ABB.