'Zero-waste' plastic recycling process to launch
By Leila Steed11 November 2019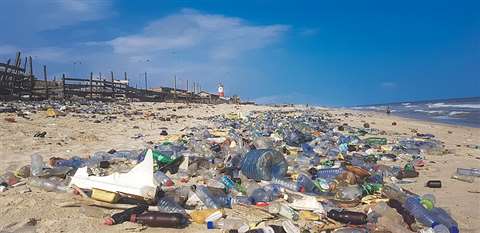 The Centre for Regenerative Design & Collaboration (CRDC) is to announce a plastic-to-concrete aggregate industrial process at the Sustainable Brands Ocean conference in Portugal, this week.
The conference, which aims to help companies leverage environmental and social innovation, will see CRDC founder Donald Thomson launch the company's business plan with support from Paul Clements-Hunt of the Blended Capital Group in the United Kingdom and by Kevin James, the CEO of consultant company GCX Africa.
Described by the CRDC as a fully scalable and game-changing solution, the zero-waste solution involves the recovery of all types of plastic waste, which are then converted into a synthetic construction aggregate.
According to CRDC, the aggregate is benign and improves composite strength while being 75% lighter than traditional concrete aggregates. The company claims that products made with its plastic-to-concrete aggregate can be used for housing and civil infrastructure.
The CRDC, a Costa Rica-based organisation, is currently waiting for global patent rights to be granted.