11 Tadano rough terrain cranes for UAE
By Niamh Marriott29 November 2021
Abu Dhabi-based Aertssen Machinery Services has ordered seven GR-1450EX and four GR-500EXL rough terrain cranes from Japanese crane maker Tadano.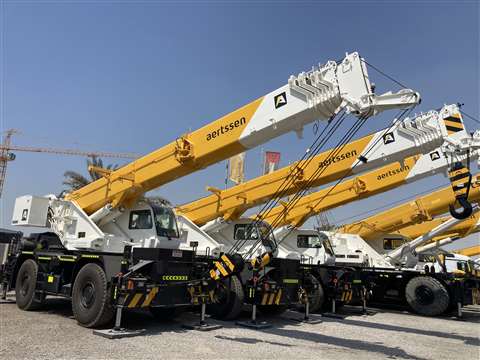 Aertssen wants to standardise its fleet with all Tadano cranes, using them primarily for construction work in the energy sector, the manufacturer said.
The larger, 145 tonne capacity, GR-1450EX models will be delivered in 2022 with the 50 tonners to follow.
Business unit manager Tony Nuyts said, "Tadano GR rough terrain cranes are extremely powerful and heavy-duty machines. They will be fulfilling all of our customer's lifting needs."