20 years and counting for Euro Auctions
Euro Auctions is celebrating 20 successful years in operation, during which time it has grown to become a leader for the resale of used and 'as new' industrial plant, construction machinery and agricultural equipment.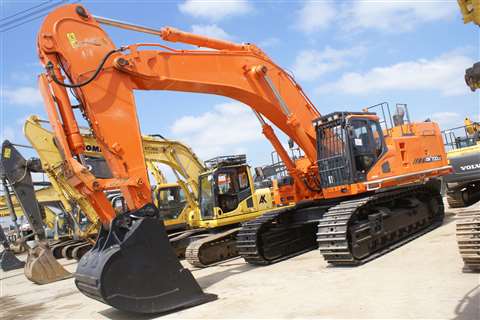 The first "one-day" sale was held in Dromore, Northern Ireland, on the same site that has is now the global Euro Auctions headquarters.
That day a total of 371 vehicle and equipment lots went under the hammer, achieving a total sales figure of approaching US$1.5 million. The ensuing years have seen massive expansion in terms of locations and staffing to create a globally recognised brand.
"When we embarked on this adventure we never envisaged the impact we'd have on the global equipment market," said Derek Keys, who founded the business.
"We have so far been instrumental in selling equipment worth many billions in value and we have also sold numerous lots at under £1,000 each so there is always something for everybody at our auctions."
Today, Euro Auctions hosts around 60 key auctions a year and operates from 10 sales sites in seven countries on four continents around the globe. Collectively it now auctions more than 75,000 lots each year, consigned by more than 6,000 regular vendors.