3-D printed drone lab built in Dubai
By Mike Hayes09 June 2017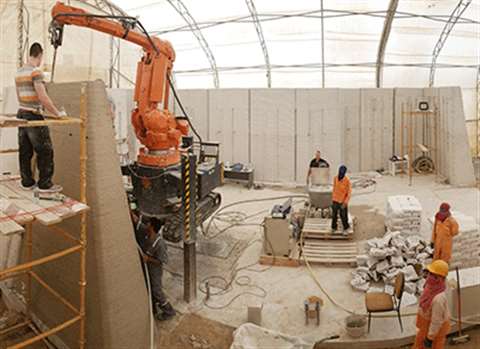 Dutch firm CyBe Construction has completed the fabrication work on a new drone research facility in Dubai.
The 168 m2 laboratory was built using an on-site RC 3Dp mobile 3-D printer, which the firm transported from the Netherlands.
Said to be the world's first 3-D printed laboratory, the project took around three weeks to complete.
The building, commissioned by the Dubai Electricity and Water Authority, is part of a larger initiative in the emirate, to 3-D print 25% of all city buildings by 2030.