65th anniversary for Allied Construction Products
By Lindsay Gale12 August 2008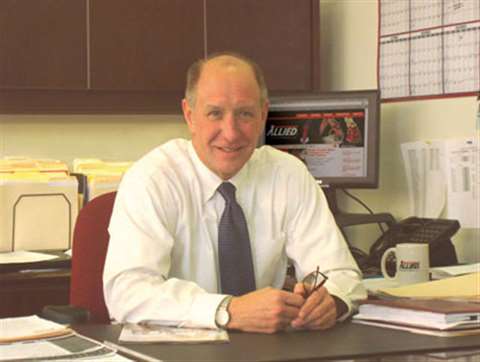 Allied Construction Products, LLC is in its milestone 65th anniversary year and Allied president and CEO Robert M. Scalabrini can look back and see a tremendous surge in sales, averaging 25% per year over the last several years. "At Allied, we concentrate on what we do best, looking for changes in the marketplace and the industry", says Mr Scalabrini. "The construction industry is constantly changing. We need to change along with it, which we are doing with our entire line in order to maintain our standing as the 'preferred brand name' by end-users."
Allied's technical, management and marketing expertise is ever-present. Knowing when to jump in or get out of the proverbial pool requires good intuition. It is also good to know your market. "The products we offer change with the demands of the market. Our goal is to offer labor-saving products and keep our ears open to the end-users, " Scalabrini says.
"We've taken products and improved them and built them into the best in the marketplace. Then, went out and sold them and managed to capture the market", Scalabrini adds. For the future, Allied plans to continue meet changing market demands by supplying innovative and improved products to end-users.
Paired with Sandvik Mining and Construction since 2004, Allied has been the beneficiary of the latter's commitment to a heavy R&D investment to provide the latest in construction equipment technology. Scalabrini notes that "we are not only looking forward to future technological advances with our partner, but their involvement with the environmental issues that will face future generations." Scalabrini adds: "Sandvik has taken on the leadership role in improving the 'environmental footprint' by improving ecology in manufacturing, products and the use of the products. Allied looks to develop a similar ecology-friendly model to parallel that of SMC."
"Allied with its new partner has been and continues to be a dynamic company. We've been through tough waters and changes over the last several years, but we have rebounded and continued to supply Allied distributors and end-users with quality products that save labour and reduce downtime," states Scalabrini. With this philosophy in mind, Allied will continue to develop new products to satisfy the needs of heavy construction, mining, quarrying and industrial machinery and tool markets.