A Guide to Purchasing Used Equipment
By Lindsey Anderson02 March 2020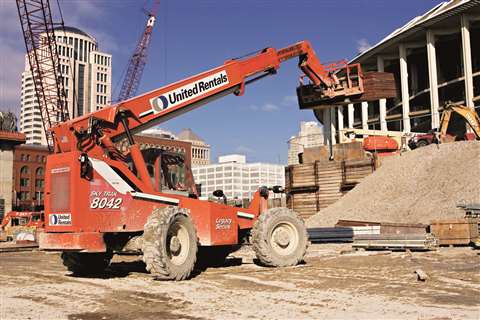 Thinking about purchasing used aerial and telehandler equipment? In many cases that can be a smart move. Including used equipment in your search can provide more options with choices that have lower prices than new machines. Going with lower cost, used equipment enables a company to build its fleet and retain capital that can be better spent on attachments, additional needed equipment or other areas of the business.
Buying used equipment with confidence starts with machinery condition. Quality, well-maintained equipment in a configuration right for your business needs and that has been inspected, cleaned and filled with fluids is table-stakes in used machine assessments. Be sure to ask to see equipment utilization, maintenance and repair records when evaluating potential purchases.
Looking beyond equipment condition, here are four other important areas to consider when evaluating used equipment.
Warranty. Even the best equipment may need unforeseen servicing or parts replacement. Look to safeguard used equipment with warranty coverage. Check to see if the equipment provider offers an extended warranty program that delivers bumper-to-bumper coverage for select components not designed to be replaced during the life of the product. These parts should include motors, transmissions and more. Having warranty coverage protects a company's investment and ensures operations run smoothly.
Equipment Servicing. As equipment becomes more complex and budgets and timelines tighter, downtime becomes more problematic. Maintaining and servicing equipment are often outside the core competency of an industrial or construction company. Handling service in-house means investing in a parts inventory. Then there is the need for a shop space, properly outfitted for safe operations. But the greatest cost by far is labor which involves hiring and training service technicians.
Look to see if the equipment provider offers an equipment servicing program that includes professional inspections, preventative maintenance and repairs by expert technicians. Partnering with a one-stop shop that offers standardized processes takes the maintenance and repair burden off fleet owners. It also makes accurate repair budgeting much easier.
Financing. Be sure to inquire if the equipment provider offers a financing program to support any machine purchase. Financing enables a company to manage the purchase cost over time, often helping to make it easier to buy the equipment. Financing programs should cover all equipment-related costs including warranty and freight.
Training. Equipment training is essential to create and maintain a successful safety culture – driving both worker well-being and worksite productivity. Look to see if the equipment provider offers safety and operational training on the equipment purchased. Today, training formats have adapted to accommodate learners, often offered in classroom, online and in the field in multiple languages.
Virtual reality training for aerial work platforms makes it easier to script different scenarios, from easy to complex, in an immersive experience for the learners. For employees without experience, VR training helps organizations avoid safety issues and asset damage during training by having learners gain experience before moving to operate the equipment.
Making the Right Equipment Purchase
New is not always the best course of action when making equipment purchases. Used equipment can help a company add quality machinery at bargain prices. This affordability also allows a company to add fleet when capital is tight or needed in other business areas.
While equipment condition is always the leading driver in evaluating machines, value-adds like warranty, equipment servicing, financing and training are also important factors in equipment purchases. Looking at the entire package can help a company get a great deal on the right used equipment. In addition, seeking expert advice on servicing, maintaining and operating equipment is always best practice.