Action urged on wind project safety
By Graham Anderson and Alex Dahm07 July 2021
Klaus Meissner said, "Wind energy is a relatively new industry with fragmented supply chains and is facing unique challenges that all companies involved need to be aware of if we are to operate as safely and efficiently as possible in future."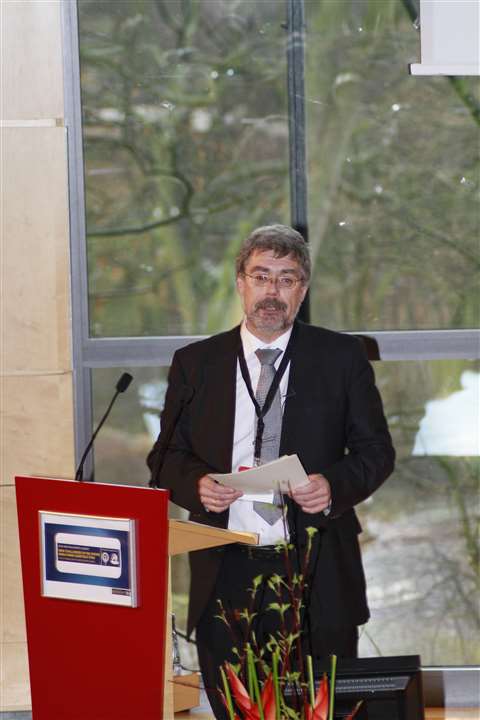 One of the most respected figures in the European crane industry has made a new call for action to improve project planning and safety during the construction of onshore wind farms, writes Graham Anderson.
Klaus Meissner is the Convenor for the European standards committee on mobile crane safety and former President of the mobile crane section of FEM, the European Materials Handling Federation.
He is also a member of the Supervisory Board of ECOL – the European Crane Operators Licence scheme – and spent more than 30 years at Demag Mobile Cranes, latterly as director of engineering systems and product safety.
Meissner said, "Wind energy is a relatively new industry with fragmented supply chains and is facing unique challenges that all companies involved need to be aware of if we are to operate as safely and efficiently as possible in future."
He added, "Wind farm projects can be very complex with many players, and with this fragmentation comes the issue that often no one person or organisation has oversight of the whole process."
As the wind energy sector expands and becomes an ever-more important part of the world's energy mix, Meissner is pressing the industry to adopt the measures and practices detailed in the Best Practice Guide for Transport and Installation of Onshore Wind WTG Systems, published by ESTA, the European Association of Abnormal Road Transport and Mobile Cranes, and the earlier FEM report, Safety Issues in Wind Turbine Installation and Transportation.
Meissner said that the financial uncertainties surrounding many renewable energy projects may create significant downward pressure on costs – a particular concern when turbines are becoming larger and projects more complex and challenging while the total cost per kW-h produced is even more important with subsidies being reduced.
"As the turbines get bigger, so our clients need to understand that we need bigger cranes to do the work safely. Crane manufacturers have cranes of many sizes in their portfolio and have created different boom systems for such jobs but, of course, there are cost implications. With bigger cranes the costs for job site preparation increases, they leap with every change of crane size.
"In addition, with bigger cranes the site layout and ground conditions become even more important factors and are especially significant if crane operators are expected to move the cranes in partially erected mode because of time pressures."
"Cranes need to be moved around sites as easily, quickly and safely as possible - and that means good cooperation and communication between all of those involved in the site development from an early stage."
Meissner believes that improved communication is critical, and not just at senior management level.
"There are many key influencers and they all need to be aware of the issues - the utilities and wind farm developers; the contractors developing the sites; the turbine manufacturers; and of course, the crane rental companies, heavy transport firms and crane and trailer manufacturers.
"But I believe we also need to communicate directly to the crane operators and the site managers – and that means getting the information out and easily available in local languages."
And he warned that if all involved in the wind industry do not come together and implement improvements, national authorities will take action which could make the current situation even worse.
"ESTA and FEM's work is important because it sets a baseline of standards that the whole industry can adhere to.
"I believe it is essential that the European industry as a whole takes a lead to create common international standards, because if we do not, then national governments and regulatory authorities will start setting their own standards and we will face the situation of different regulations in every country, increasing fragmentation and as such finally undermining safety."