Arnold Plant Hire adds JCB shovels
By Leila Steed17 August 2020
UK-based rental firm Arnold Plant Hire (APH) has added four new JCB 437HT wheeled loading shovels to its 350-unit rental fleet, using JCB Finance's new hire purchase facility.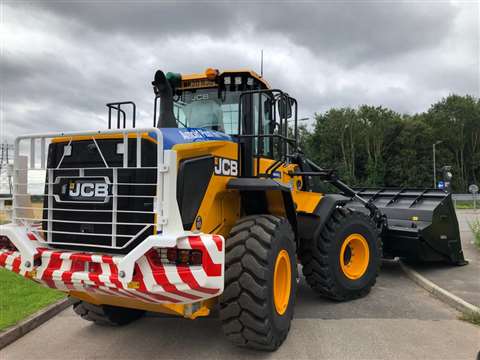 The hire purchase facility is backed by the UK government's Coronavirus Business Interruption Loan Scheme (CBILS).
APH's Finance Director, David Hardman, said, "The Coronavirus Business Interruption Loan Scheme is a crucial initiative to give businesses, like ours, the confidence to continue investing.
"To simply keep going isn't enough – investment is a must if the economy is to grow and improve productivity."
APH, which has served the construction, manufacturing and recycling industries for more than 30 years, furloughed most of its staff during the initial Covid-19 lockdown.
The firm then decided to take advantage of the payment pause option offered byJCB Finance.
JCB Finance, which was authorised by the British Business Bank to provide the scheme in July 2020, said the CBILS-backed hire purchase facility would help businesses impacted by Covid-19 by offering six months no capital payments and interest paid by the government for the first year.
Those wishing to take advantage of the scheme must apply by the 30 September, 2020.