Barin delivers to Nepal
By Sarah Ann McCay22 April 2014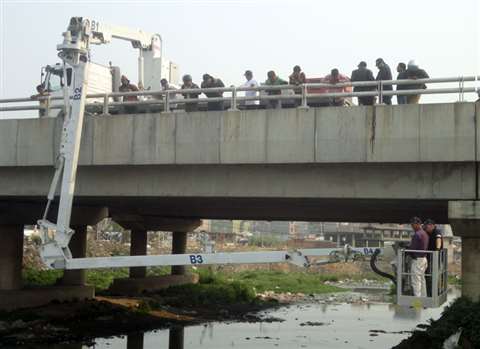 Italian manufacturer Barin has delivered its first AB 9/S underbridge inspection unit to Nepal.
The bucket-type unit, which is fitted onto a Mercedes-Benz 1828 truck chassis, has been purchased by the Nepalese Department of Road, Heavy Equipment Division, based in Kathmandu, for inspection and maintenance work on bridges across Nepal.
The AB 9/S machine offers a maximum horizontal outreach underbridge of 9.55 m and a maximum overhead outreach of 11.7 m. The unit offers a maximum platform capacity of 250 kg.